2018 • 06 • 22
Patar Beach is a popular destination for those who want a quick getaway from the hustle and bustle of Manila. It comes as no surprise because the beach has cream-colored sand and bluish waters that visitors can swim in. The shore is also long enough for other activities such as volleyball or Frisbee. Its accessibility from the Metro makes it one of the top choices of travelers who want to take a break.
How to Get There
Nearest Airport: Clark International Airport (Pampanga); Ninoy Aquino International Airport (Manila)
By Land
Bolinao is a popular weekend destination because you can get there by bus from Cubao or Pasay if you're coming from Manila. The regular air-con bus from Cubao to Bolinao is P459 one way; if you're coming from Pasay the fare is P469 per way. The ordinary bus is P351 from Cubao and P359 from Pasay.
Once you reach the terminal, you can pay around P250-P300 for a tricycle to take you to your accommodation near Patar Beach.
---
Entrance Fee and Other Charges
Entrance Fee: FREE
Camping Fee: P100 – P200 (exclusive of tent); You may bring your own tent, but people usually rent cottages or bring their own mats.
Cottage Fee: P300 – P700
Tricycle Tour Rate: Around P1500 (tour to the different attractions of Bolinao)
Others: Bolinao Waterfalls (P20 parking fee, P50 entrance fee); Rock Formations (P70 entrance fee)
---
Don't Miss
Patar Beach is a good place to relax and unwind. It is also one of the top choices for those who want a quick weekend getaway because of its accessibility. Wade or swim in the waters, play volleyball (or Frisbee), and watch the sunset.
Beach can get crowded during weekends, so walk further down the beach if you want less crowd.
---
Don't Forget
Bring your own food and drinks if you plan to have a picnic on the beach, but always leave no trace behind.
Keep your devices charged by bringing a power bank and extra batteries.
Bring a volleyball or Frisbee so that you have other things to do while on the beach.
The waves and current can get strong, so be extra cautious especially if you don't know how to swim or if you have kids with you.
---
If You Have More Time and Budget
If you have a day or so to spare, you can explore the other attractions of Pangasinan such as the famous Hundred Islands and Bolinao's places of interest namely the waterfalls, the cave, and the viewpoint.
You can also spend another night on Tambobong Beach before returning to Manila.
---
Where to Stay
There are a number of resorts and guesthouses near Patar Beach, here are some of the choice resorts in Bolinao according to Agoda users, in no particular order.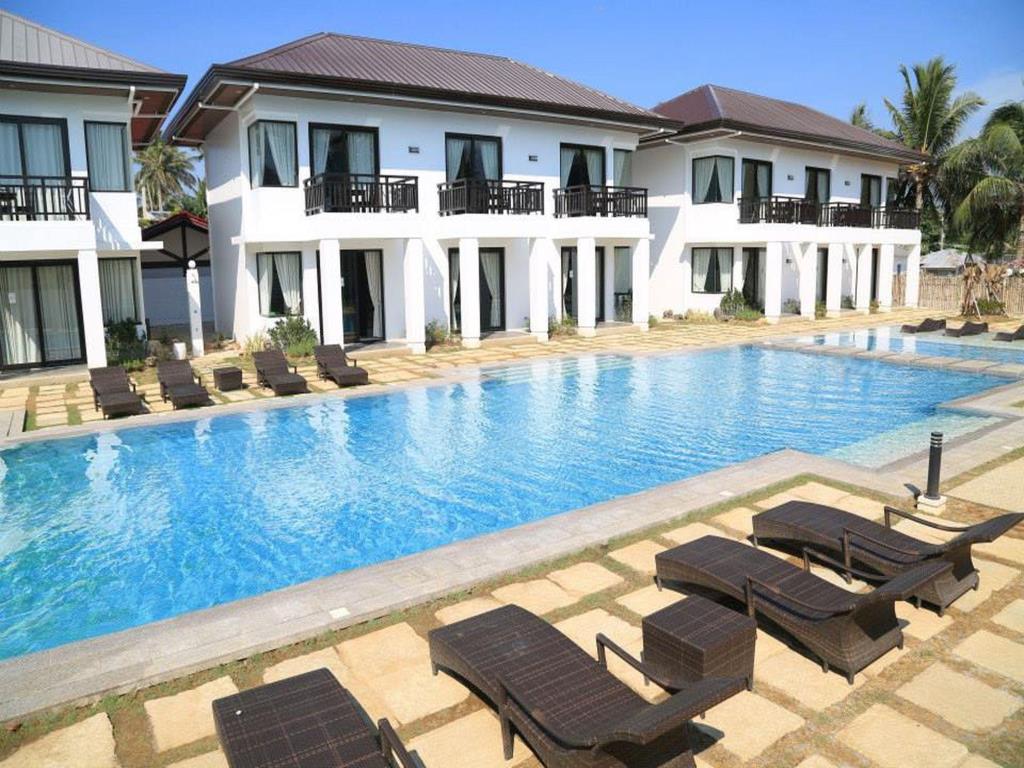 Puerto Del Sol Resort. ✅CHECK RATES & AVAILABILITY
Villa Soledad Beach Resort. ✅
Punta Riviera Resort. ✅CHECK RATES & AVAILABILITY
Casa Almarenzo Bed and Breakfast Resort. ✅CHECK RATES & AVAILABILITY
For more options, search here: Bolinao Hotels
Reminders