2018 • 06 • 24
Pangasinan is another holiday destination in the Philippines, especially in Luzon. Two of the most popular places in the province are Bolinao and Alaminos. They boast beaches and islands. Alaminos is famous for its Hundred Islands National Park, while Bolinao is getting a lot of attention as a heritage site with its ancient church surrounded by old ancestral houses and the Bolinao Skulls. But Bolinao is first known as a beach destination. One unique beach is Andron Buyanging Beach, also called Batog Beach.
How to Get There
Nearest Airport: Clark International Airport (Pampanga); Ninoy Aquino International Airport (Manila)
By Land
From Cubao or Pasay, take a bus to Bolinao (P450-470, one way). Travel time is 5-6 hours, depending on the traffic condition.
Once you reach the bus terminal, charter a tricycle (P250-P300) to take you to your accommodation near Batog Beach.
---
Entrance Fee and Other Charges
Entrance Fee: It's a public beach, so it's free, unless you are accessing the beach through a resort.
Camping Fee: Camping is not a thing here. People usually rent cottages.
Cottage Fee: P300 – P700
Tricycle Tour Rate: Around P1500 (tour to the different attractions of Bolinao)
Others: Bolinao Waterfalls (P20 parking fee, P50 entrance fee); Rock Formations (P70 entrance fee)
---
Don't Miss
Aside from its peculiar rocky shore and seascape, Batog Beach is well-known for its very shallow water that stretches for several meters from the shore. This is especially good for family with kids. The rocks are not too sharp, but you still need to be careful.
The beach is not as crowded as Patar Beach, but locals flock to the area during weekends.
Watch the beautiful sunset. Snap some photos of it if you want.
---
Don't Forget
Bring your own food and drinks. BUT clean up your mess. Observe proper garbage disposal.
Bring your power bank or bring extra batteries to keep your cameras and phones charged.
As previously mentioned, the rocks are not too sharp but you still need to be cautious.
It's pretty secluded, so you might want to talk to the tricycle driver to pick you up at a later time going to the bus terminal or other destinations in Bolinao.
---
If You Have More Time and Budget
Explore Pangasinan further. Go to other attractions the province takes pride in — Hundred Islands in Alaminos and Bolinao's falls, heritage village, old church, and the cave where the Golden Skulls were discovered.
Visit other beaches such as Patar Beach and Tambobong Beach.
---
Where to Stay
There are a few resorts in the vicinity, but if you are planning to explore Bolinao further other than Batog Beach, here are some of the choice resorts in Bolinao according to Agoda users, in no particular order.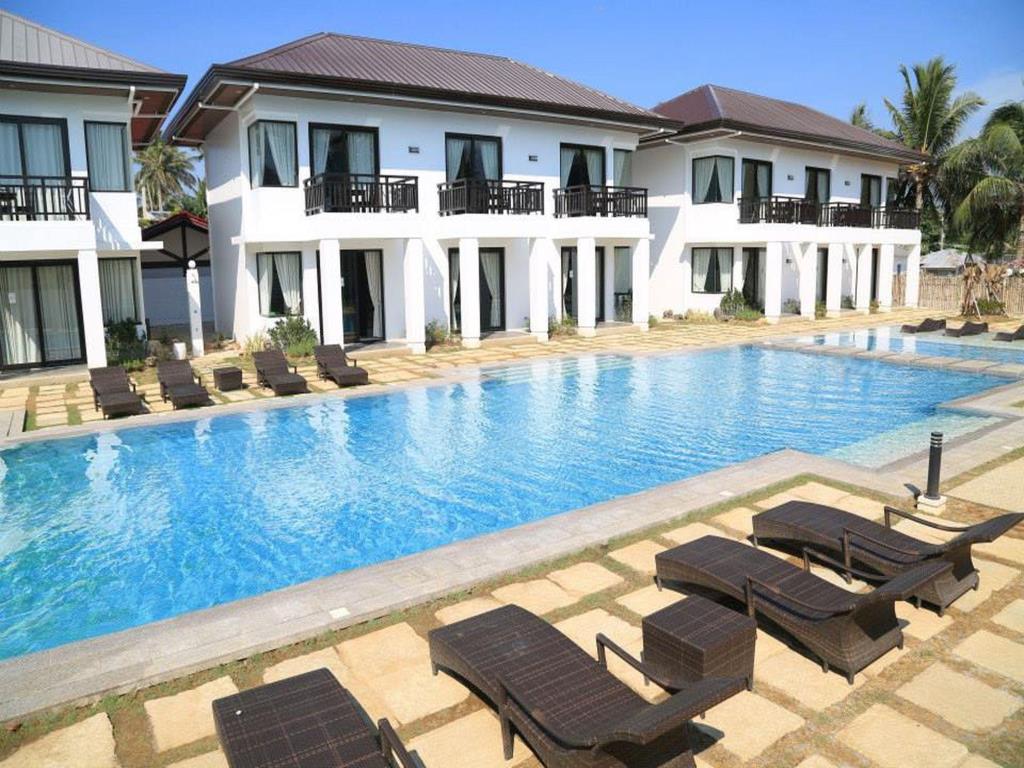 For more options, search here: Bolinao Hotels
Reminders