2019 • 02 • 19
Pangasinan is famous for Bolinao and Hundred Islands, but there is more to this province than these two popular destinations. Tambobong in Dasol is a noteworthy attraction because of its beautiful beach and idyllic atmosphere, perfect for those who want to get away from it all.
How to Get There
Nearest Airport: Clark International Airport (Pampanga); Ninoy Aquino International Airport (Manila)
By Land
You can get to the beach via Alaminos; board a bus bound for Alaminos from Cubao. The round trip fare is approximately P790.
Once in Alaminos, board a jeep or bus traveling to Burgos, the one-way fare is P26 for jeeps and P30 for buses.
Once in Burgos, you can hire a tricycle or two (depending on the size of your group) that will take you to Tambobong Beach; it will cost you around P300 one way and will cost around the same going back to Burgos. The tricycle can fit three people with bags.
Travel time to Tambobong Beach is five to seven hours from Manila.
---
Entrance Fee and Other Charges
Entrance Fee: It depends on where you choose to go and stay. Some areas have no entrance fee. Usual entrance fee rate is P25.
Camping Fee: P150 – P200 per person if you are pitching your own tent.
Cottage Fee: From P300 – P500 (Day Trip Lodging); P1800 – P2500 (Overnight Lodging)
Tourist Attraction Fees: Island Hopping Tour (Approx. P1800); Colibra Island (P25 entrance fee, P100 boat docking fee); Cabucangan Cove (P100 boat docking fee)
---
Don't Miss
Tambobong Beach is a great place to go beach bumming and sailing.
It is also the jump-off point for island hopping trips to nearby attractions. Some of the places to include in your itinerary include Balinmanok Cove, Crocodile Island, Colibra Island, and Cabacungan Cove.
If you haven't gotten enough of the beach yet, visit Cabongaon Beach, which you can also reach by tricycle or boat during your stay in Tambobong.
---
Don't Forget
As always bring enough cash for your trip as rural areas may not have ATMs when you will need money.
Bring food and water if you plan to go camping in Tambobong or the nearby islands.
Charge your gadgets or bring a power bank for the trip.
Leave only footprints, photos and memories, and not garbage.
---
If You Have More Time and Budget
After exploring Tambobong and island hopping, visit Bolinao and explore the attractions there or have another round of island hopping in Alaminos' Hundred Islands.
---
Where to Stay
There are a number of resorts and guesthouses near Tambobong Beach, but if you are planning to explore the coastline of Pangasinan and go further up north to Bolinao, here are some of the choice resorts in Bolinao according to Agoda users, in no particular order.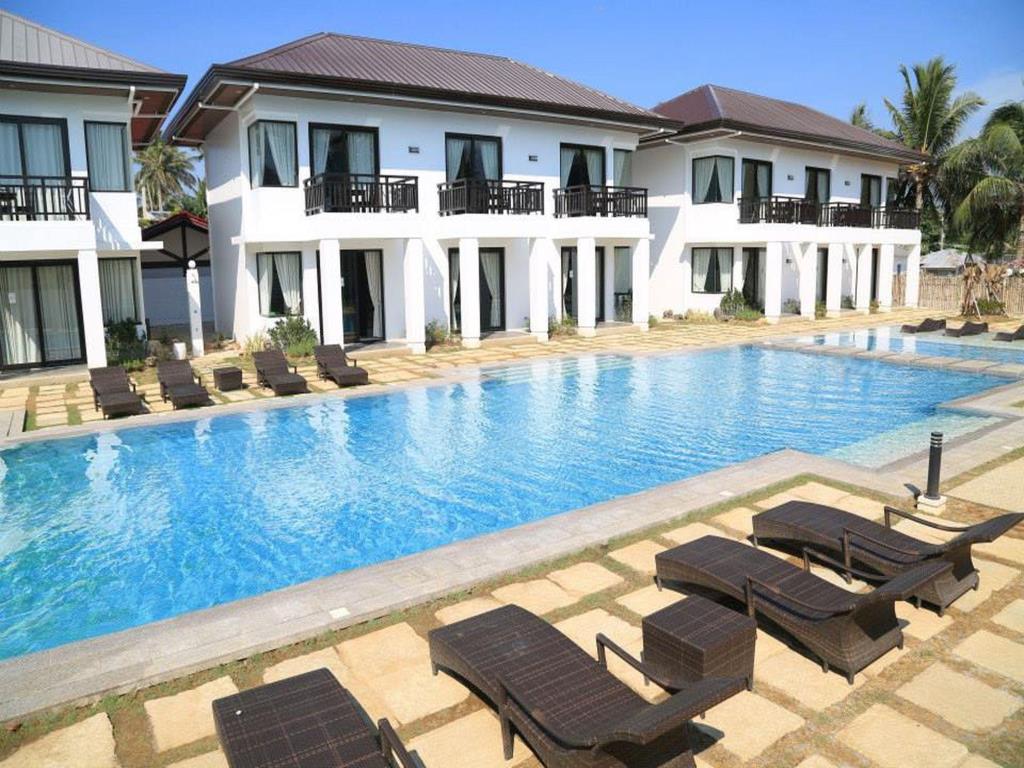 For more options, search here: Bolinao Hotels
Reminders