Ilocos Norte has a bit of everything you'd look for in a weekend or holiday destination. It has beautiful, natural attractions, historical sites, rich culture, and delicious food. Many visitors would go to it via long road trip, but one may also take public transportation to go to this region.
Partas and Florida Bus are two popular companies that have direct trips from Manila and Cubao to the region. Fares are around P800 to P970 to Laoag, and the trip takes approximately 10-12 hours. Alternatively, there are direct flights from Manila to Laoag.
If you plan on visiting Ilocos Norte, here are things to do and places to visit.
---
Paoay Church
This UNESCO-listed attraction in Paoay is also known as San Agustin Church. It is also one of the most beautiful and ancient churches in the country. Paoay Church's unique exterior will remind some of Borobudur Temple in Central Java. Its most distinct characteristic is the buttresses found on its sides and back. The is made of a combination of bricks and coral stones. It has undergone reconstructions over the centuries since its completion in 1710.
---
Enjoy the La Paz Sand Dunes
Adventure and thrill-seekers will have a blast in this part of Laoag. The activity begins with an adrenaline-pumping bumpy ride through the dunes. Once you reach one of the dunes, you'll get a chance to try sandboarding. Challenge yourself by riding down the sandy slope without face-planting or falling backward, which is easier said than done. These activities cost approximately P2500 per person.
---
Sinking Bell Tower
The region has many historical structures that are more than a century old. One of them is the Sinking Bell Tower in Laoag. The Augustinians had the tower built on a sandy surface back in 1612, and this why it continues to sink to this day. Despite this, you'll still hear its bell ringing for the regular call to mass.
---
Santa Monica Parish Church
The Santa Monica Parish Church is another noteworthy historical structure you'll find in the region. Built in the late 1770s, this church is culturally significant and is often the venue of choice for weddings. Its beautiful red facade is its most striking characteristic.
---
Kabigan Falls
After immersing in the region's culture and history, go on a trip to this natural wonder. Located in Brgy. Balaoi, this waterfall is a noteworthy addition to your trip because of its jungle-like feel. The 80 feet high cascade is simply stunning. It is easy to access by tricycle and easy walk through a tourist-friendly path.
---
Saud Beach
Many people travel to Ilocos Norte for its beaches. A place to consider for your trip to Pagudpud is Saud Beach. Its whitish shore and inviting turquoise waters make for a relaxing getaway. There are resorts with affordable rooms that are just a walking distance from the beach. Go swimming, sunbathing or play volleyball during your visit.
---
Blue Lagoon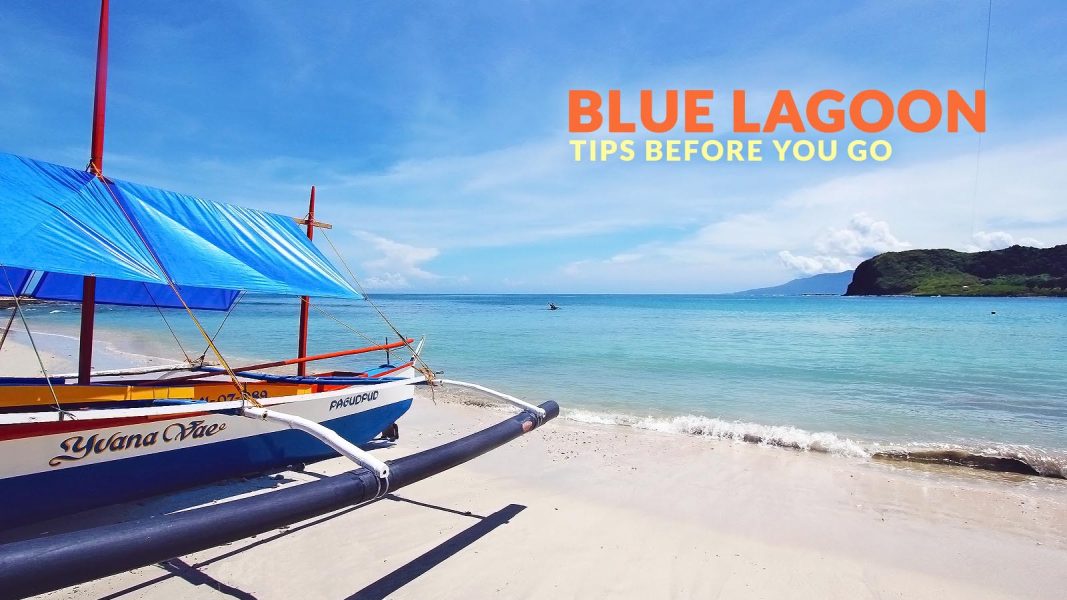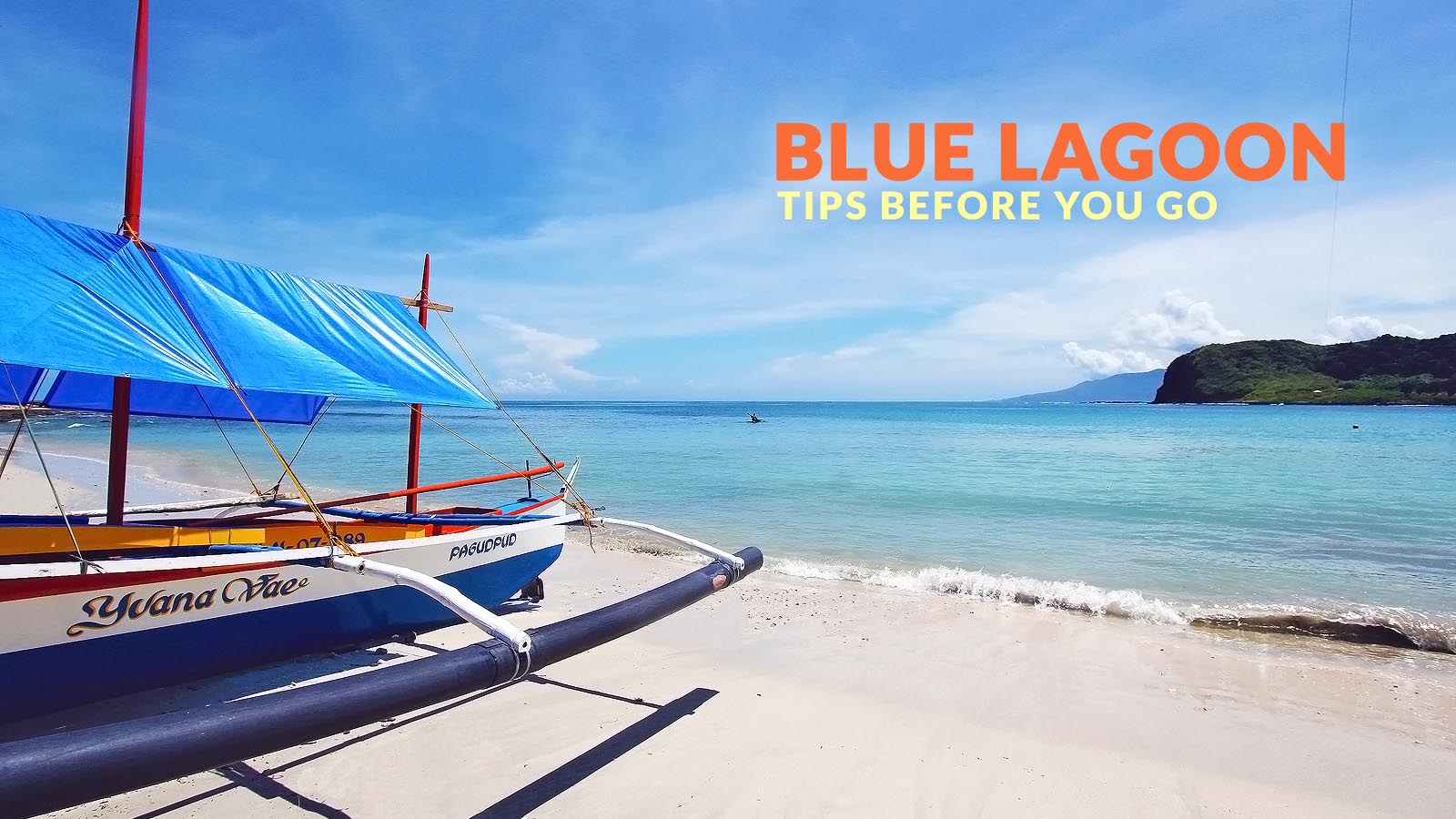 This is another beach destination to include in your itinerary if you're traveling further north to Pagudpud. Blue Lagoon is a popular beach with many tourists during the weekend and holidays. There are many resorts and restaurants near the shore. There are also many water sports to try. Despite its commercialization, you can still enjoy its natural beauty. Blue Lagoon has a long white sand beach and cerulean waters.
---
Kapurpurawan Rock Formation
This stunning rock formation in Burgos is one of the most recognizable attractions in the region. Its unique shape and white color make it picture perfect. It took eons of constant pummeling of waves into the shore to sculpt this natural work of art. Take your time to enjoy the views.
---
Bangui Windmills
The windmills serve as both a tourist attraction and source of renewable energy in the region. The sight of these and the surrounding landscape create a stunning background. The area is also an ideal spot to watch the sunset.
---
Cape Bojeador Lighthouse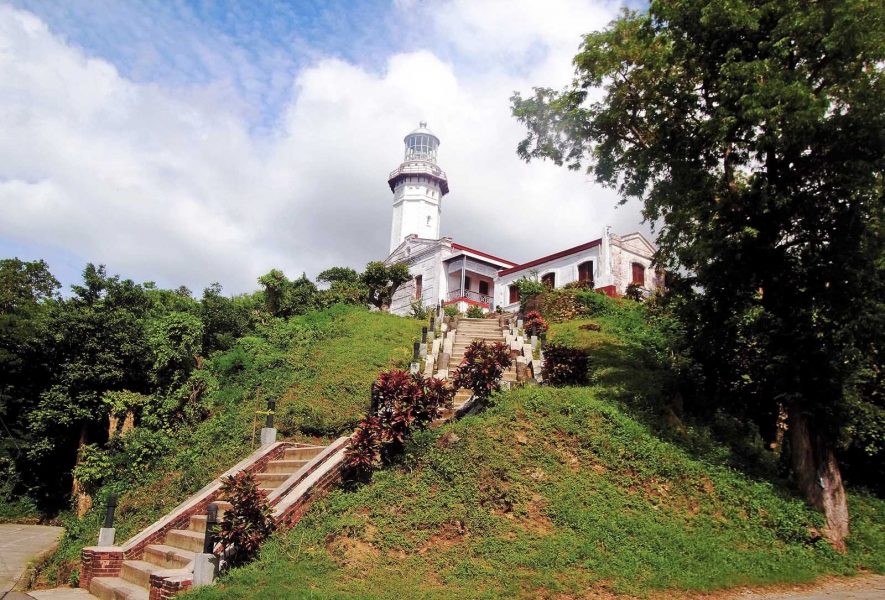 This historical attraction is a Spanish colonial epoch relic. Despite its age, the lighthouse still beams a light for those sailing through the area. Take a couple of pictures before moving to your next stop.
---
Malacañang of the North
This former Marcos residence turned museum is an attraction you can add to your itinerary. This traditional style house has a beautiful garden aside from the bedroom, dining room, kitchen and living room.
---
Getting Around Ilocos Norte
An affordable way to tour the region is to hire a tricycle. If you're staying in one area such as Batac or Paoay, the rate is approximately P250. If you want to explore the north (up to Pagudpud) or south region, the rate is around P600. You can also arrange private transportation to and from the city. There are tour operators and hotels that provide car or van rentals from Laoag.
---
Where to Stay in Ilocos Norte
Ilocos Norte is a developed tourist destination where there are several accommodations for all kinds of budgets. If you want to stay near the beach, there are resorts in Pagudpud near Blue Lagoon and Saud Beach.
For those who want to stay in the city, there is a number of hotels in Laoag City. You can use Laoag as your base to explore and visit the attractions in the region.
Here are some of the top hotels in Ilocos Norte as rated by Agoda users (as of January 2019.
Top Laoag Hotels
---
Top Pagudpud Hotels
Reminders