2019 • 02 • 20
According to local lore, the island formed because anitos struck an evil giant with lightning. The force of the strike was strong enough to scatter the giant's body parts to different areas of the sea. The island isn't a typical destination, meaning there are few tourists coming and going. It is the ideal place for those who want to see another side of Panay outside of its more popular counterpart — Boracay.
How to Get There
Nearest Airport: Roxas Airport (Capiz)
By Air
The fastest and easiest way to get to the island is to book a direct flight from Manila to Roxas City. Major airlines fly this route regularly; book flights in advance to get the lowest and budget-friendly prices for your trip.
Once in the city, go to Banica Pier to look for boats that will take you to the island. The trip takes around 45 minutes to an hour. You can negotiate the price of the trip with the boatman you hire; the cost is around P1800 to P3000 depending on the size of the boat and the group.
---
Entrance Fee and Other Charges
Entrance Fee: FREE
Cottage Rental Fee: P200 (small cottage, day trip, good for 5-10 pax); P400 (large cottage, day trip, good for up to 20 pax)
Boat Rental Rates: P1800 – P4000 (depending on the size of the vessel and group)
---
Don't Miss
The beach is an ideal place to forget about the worries of work and city life. The beautiful beachscape is picturesque and relaxing; it's dotted with rocks, emerald waters, and a white shoreline. Swim in the waters or go to parts of the sea where you can snorkel.
---
Don't Forget
Withdraw enough cash for your trip before you leave Roxas City as you'll need it to pay the boatman and other fees.
Electricity isn't 24 hours, so you'll need to bring a power bank or extra batteries to keep your gadgets charged.
Bring your own snacks and drinks if you plan to have a picnic on the island. Always leave no trace behind.
Bring your own gear if you plan to go snorkeling.
---
If You Have More Time and Budget
After enjoying Olotayan Island, you can visit some of the attractions near and around Roxas City such as the city plaza, old houses, and the Panay Church or also known as the Santa Monica Parish Church.
If you have a couple of days to spare, you can head to Boracay. You can also go to Antique to see Mararison Island or head to Iloilo to see the islands of Gigantes.
---
Where to Stay
If you are not planning to stay on the island, Roxas City has plenty of options for your lodging. Here are some of the best accommodations according to Agoda users, in no particular order.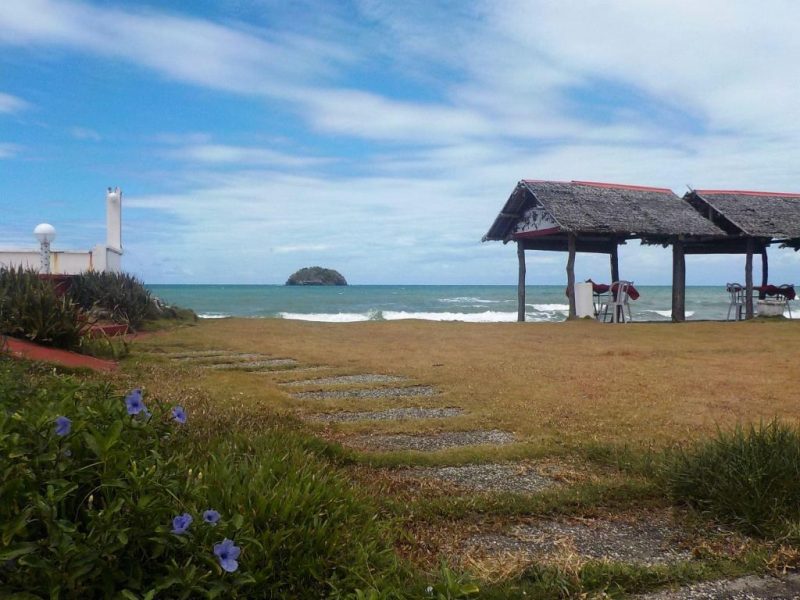 Reminders