2019 • 02 • 19
Morong Beach in Bataan is one of the most popular beach destinations because it is only a couple of hours away from Metro Manila. Laki (or Laque) Beach is an alternative place to visit for those who want to explore other attractions in the province. It is a privately-owned beach resort located in Mariveles, Bataan.
How to Get There
Nearest Airport: Clark International Airport (Pampanga); Ninoy Aquino International Airport (Manila)
By Land
From Manila, Laki Beach is accessible by private and public vehicles. You don't have to book a ticket in advance or wait for the latest promo fares.
Board a bus bound for Mariveles from Manila; Bataan Transit and Genesis serve this route regularly and the fare is around P280 – P300 one way.
Alight at Mariveles and ride a jeep or a tricycle bound for Barangay Balon; tell the driver you'd like to stop at Porto for the boat rental. Pay the minimum fare for the jeep and the tricycle; it may cost from P100 – P150, one way.
For those who are only going on a day trip, the boat rental costs around P2000 to P2500. If you want to spend the night, the boat rent will cost around P3000 to P3500.
---
Entrance Fee and Other Charges
Entrance Fee: P300 (Day trip); P400 (Overnight)
Camping Fee: Free (Exclusive of tent)
Cottage Rental Fee: Free (Very few basic nipa hut)
Parking Fee: If you are staying overnight, parking rate is P100.
---
Don't Miss
Laki Beach is swiftly gaining popularity. This is a typical beach destination wherein you can go swimming, lazing around, and even cliff diving.
The boat you rented may also take you to different coves such as in Nagbintana, Talain, Five Fingers, and Apatot.
---
Don't Forget
Bring cash for the entire trip. There are no ATMs on the island.
Fully charge your phones and devices and bring a battery pack.
---
If You Have More Time and Budget
If you have more time after exploring Laki Beach, you can go hiking in Mount Natib, Pantingan Peak, or Samat.
You also have the option to explore Minalungao National Park.
---
Where to Stay
Here are some of the top resorts in the province of Bataan according to Agoda users, in no particular order.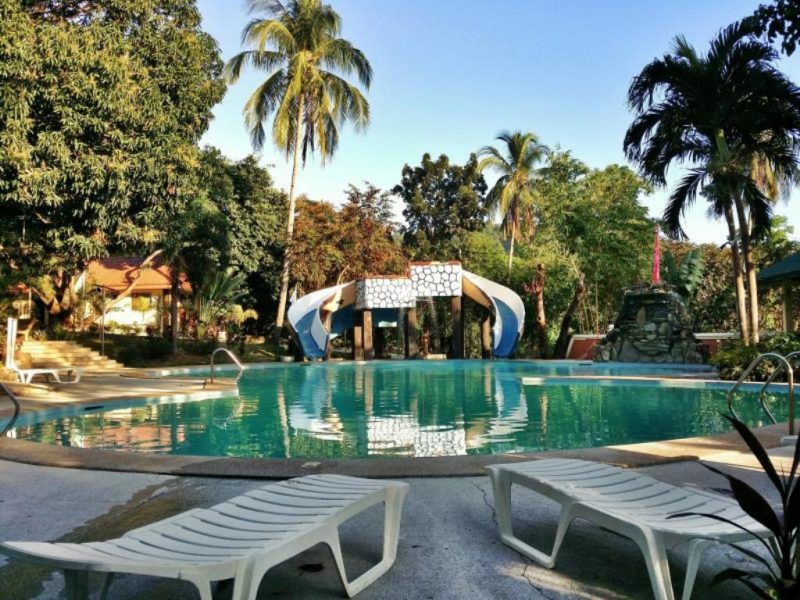 For more options, search here: Bataan Hotels
Reminders