Are you a budget traveler? If so, you are always looking for the best possible deal for flights and hotels. The less you spend on these two, the more money you'll have for experiences and food. One of the ways to find the ideal prices for your chosen destination is to use an app.
Traveloka has features that make it easier for budget travelers to compare prices for flight tickets. Being able to see options for different dates makes the process of buying smoother. Here are the reasons we highly recommend Traveloka.
Multiple Airlines Search
Budget travelers can compare prices to determine which airline provides the lowest possible price at the dates they want. The app makes it easy for users to find the airline that offers the best deal. Traveloka lists airlines depending on their prices or the filter you set. You have the option to display flights based on:
Departure time
Specific airlines
Latest or earliest departure or arrival
Shortest duration or other specifications
This feature helps you determine the flight that meets your criteria, even if it isn't the lowest price. For example, if you're booking a flight with Air Asia, it may have a display of the lowest fares on its calendar, but you'd have to open multiple tabs to compare prices with other airlines. Traveloka simplifies the process by getting all the prices from other companies. You'll need just one page to see all the fares for your chosen date and place. The app lets you view the cheapest tickets regardless of the airline, and if the cheap option requires a transit elsewhere. You can reduce your options to just two or three and compare them based on your chosen parameters. Then make a choice based on the value you get.
Here's how to do it:
Choose your preferred flight dates and the number of passengers. Choose the filter/s you want to narrow down the choices.
After you filter your choices, you'll get a list of the prices and the airline/s that meet your criteria.
If you don't like low-cost options, you can choose to remove them from the list.
Here's a sample search result: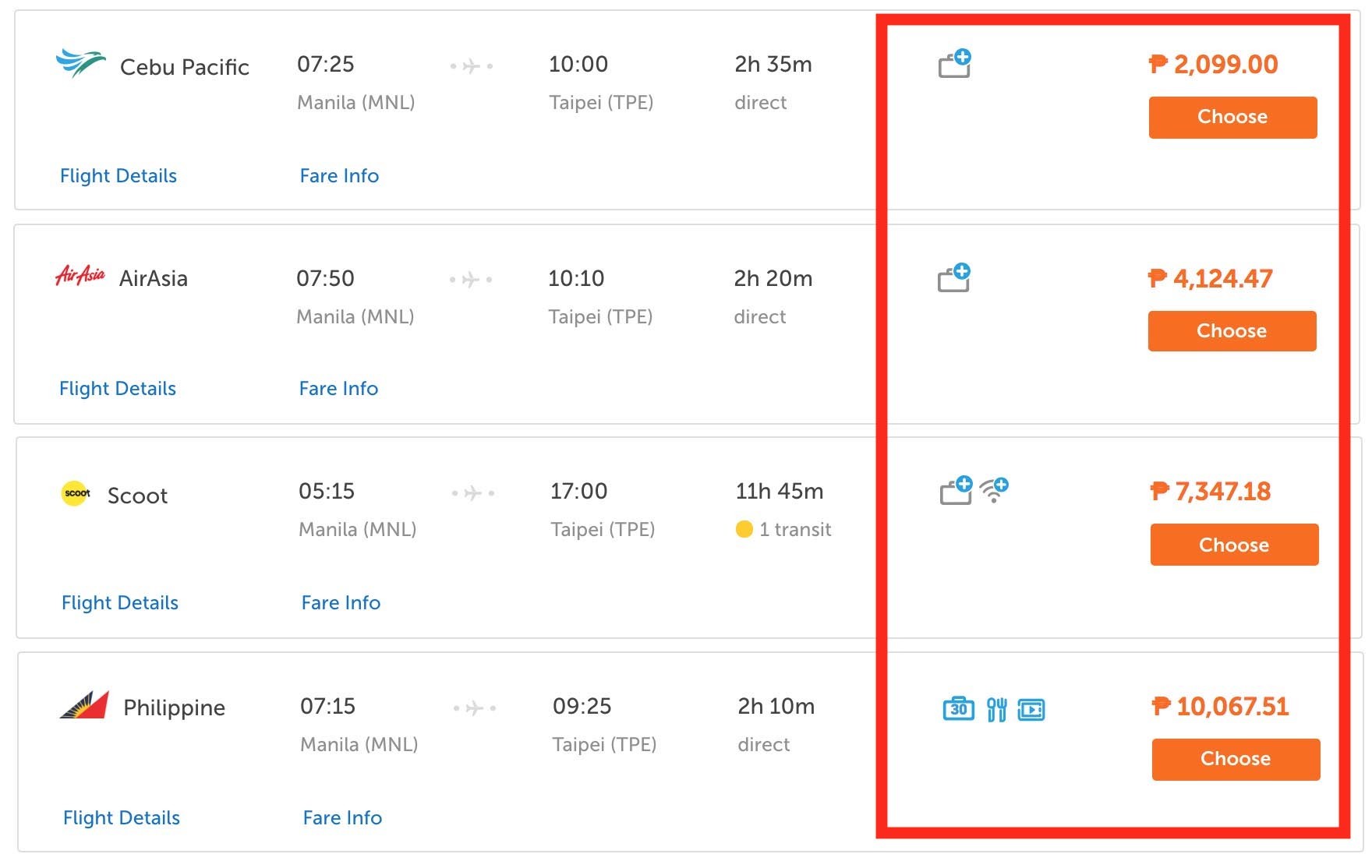 What's great about it, not only do you instantly see the cheapest flights, you also immediately check what's included in every booking. For example, most low-cost carriers don't include baggage allowance fees in their published rates while full-service airlines do. Traveloka displays whether or not baggage allowance, meals and in-flight entertainment are included so you can make an informed decision easily.
Best Price Finder
Another noteworthy feature is the Best Price Finder; it allows users to find the low fares in the calendar. This is handy for bargain seekers who already have a place in mind but have flexible travel dates.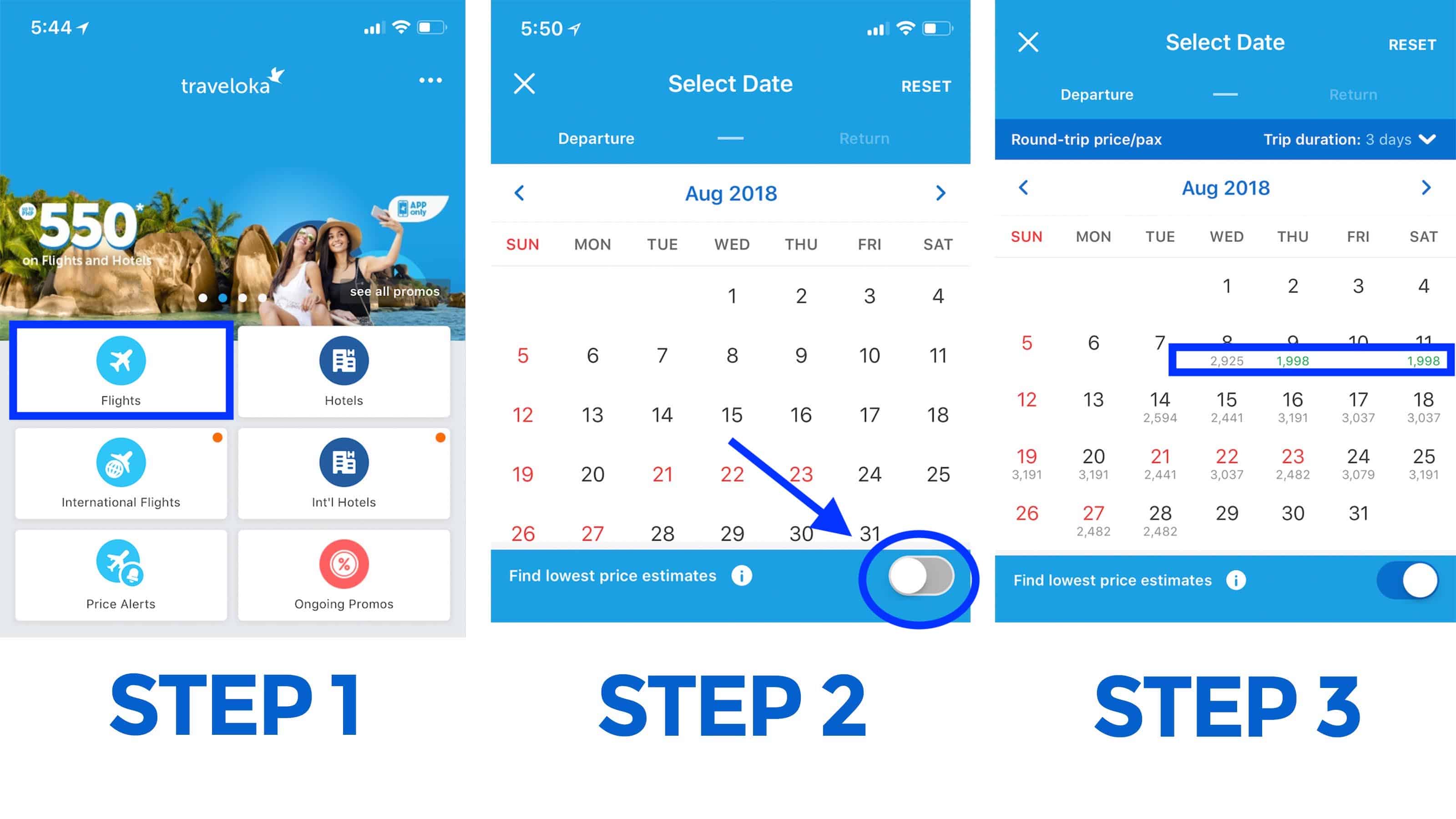 Traveloka's feature distinguishes itself from airlines that already use a similar format by showing users multiple options. It filters choices based on your parameters and displays the lowest prices from each airline. This saves you a lot of time browsing multiple websites to find the airfare within your budget. Traveloka gathers all the information and lays it out for you in an easy to use interface.
Price Alerts
Traveloka makes planning easier through its price alert feature. This allows you to find the lowest possible price if you miss an airline's seat sale. Turning this setting on notifies you through your mobile phone when a deal comes along. You have to toggle the parameters first so that the app knows what you are looking for.
You need to set a specific place and the budget range into the app. Traveloka will then send alerts based on the parameters you set. Easy!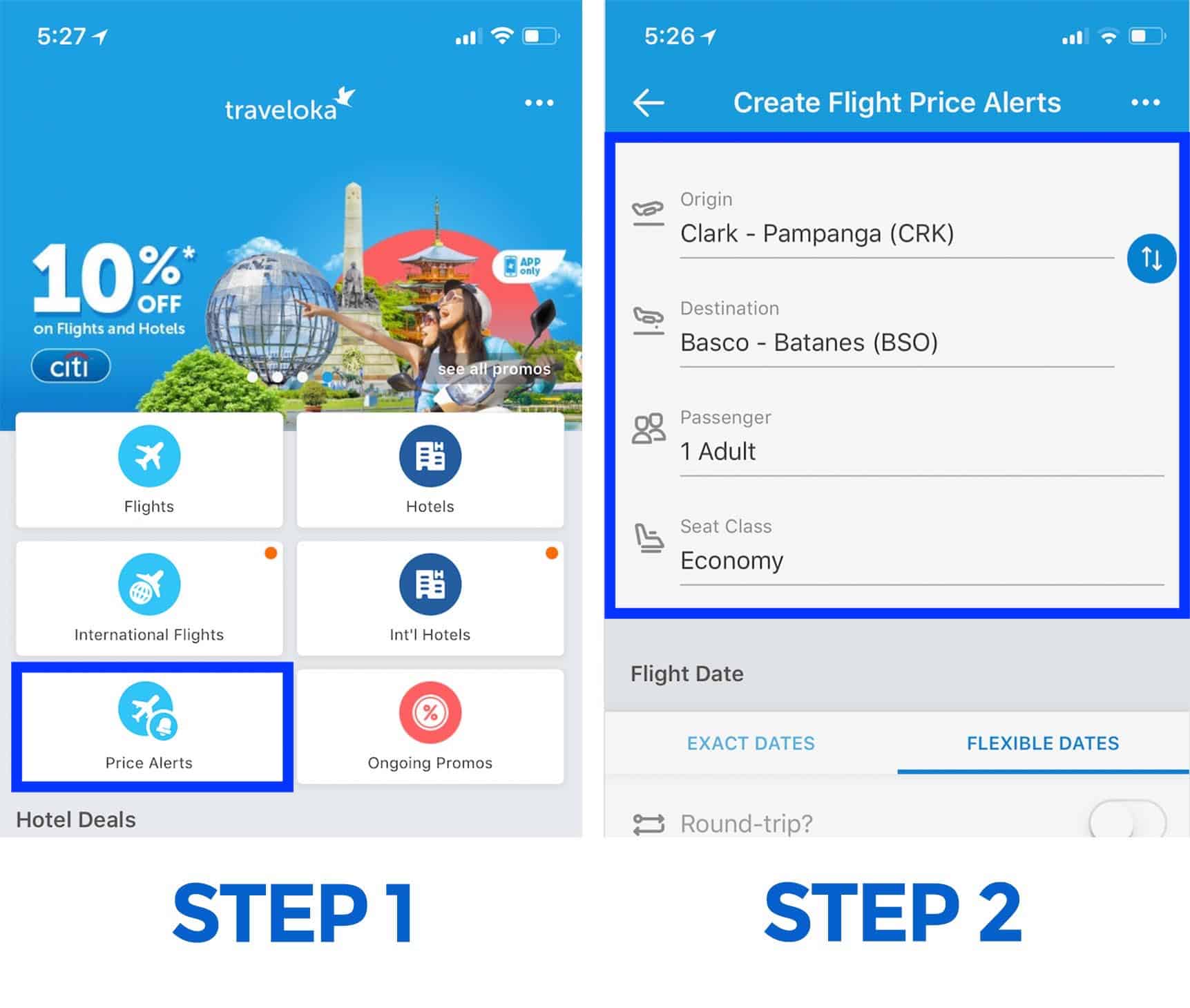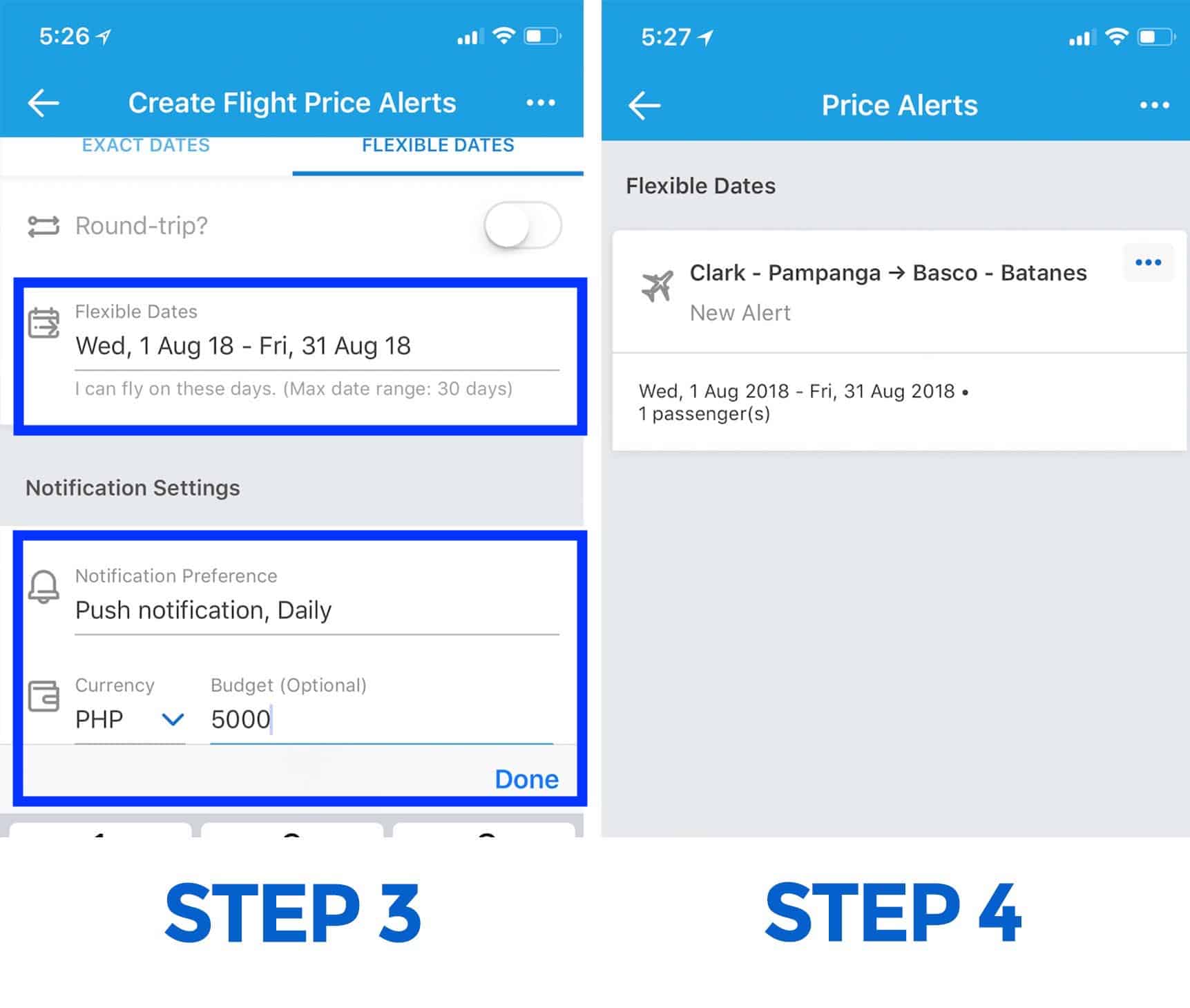 For more info, read: PRICE ALERTS
Multiple Payment Methods
If you're still unconvinced with the features of Traveloka, maybe the multiple payment options may change your mind. You already know how easy it is to plan a trip using the app because of the options it provides. Other than that great feature, you can pay for the tickets using your credit or debit card, or payment centers.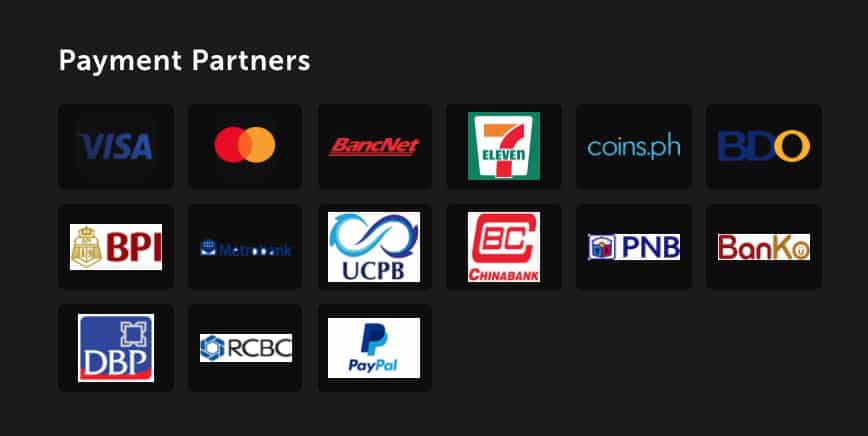 Most airlines only allow credit card purchases, which makes booking difficult for bargain hunters and budget travelers. For some, even if they have a credit card, they'd want to option to delay payment until they are 100% sure of buying. Traveloka allows you to pay via PayPal, 7-Eleven, Cebuana Lhuillier, BPI, BDO or other ways. Some options allow you to defer payment for an hour or longer, giving you more time to think your purchase through and maybe change your mind at the last minute.
24/7 Local Customer Support
If you have any questions about your booking, you have yet to receive the voucher or any problems or queries, someone is there to attend to you. They have a responsive customer support team that will help you sort out your questions. They are attentive and will make sure you get the answer you are looking for. They will also clarify any issues you may have with your purchase. You can reach them through 246-9057 or their Live Chat; they also respond to Facebook messages.
Traveloka is a go-to app for many budget travelers because of the handy features that make it easy to compare airline prices and filter options. It personalizes your browsing experience based on the parameters you set. You also have choices when it comes to paying for your flights or hotel bookings. Customer support will also entertain any questions or complaints you may have.
Reminders