2013 • 08 • 26
THE CONTEST IS OVER!
Drawn via electronic raffle, here are the winners of our GOODIE GIVEAWAY!
Winner of a voucher for a 2-night stay at Red Coconut Beach Hotel Boracay!
Paola Gargantiel
Winner of a BOOSTCASE for iPhone 5 from Beyond The Box!
Joy Carpio
Winners of a Scratch Map Philippines each from Quirks!
Lucre Villaluna
Shaz Gepana
Congratulations! Please wait for an email on how to claim your prize!
Thanks to everyone who joined! We're gathering more goodies from sponsors for another GOODIE GIVEAWAY!
————————————————–
Rainy days are still here, but we'll shower you with goodies!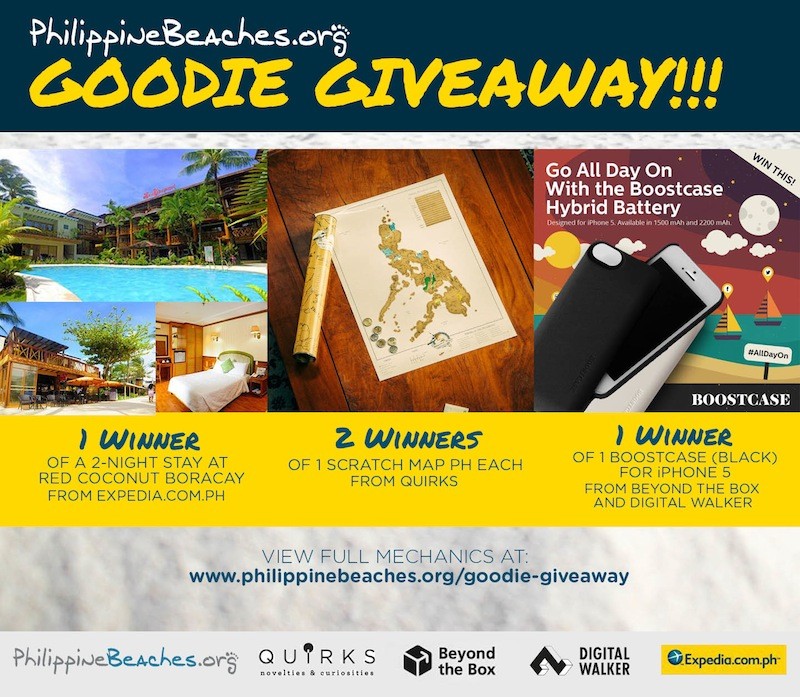 Win a 2-night stay at Red Coconut Beach Hotel Boracay and other special items from our sponsors! Joining is easy!
Visit www.philippinebeaches.org/goodie-giveaway. (Yes, that's this page!)
Using the Rafflecopter widget below, log-in via Facebook or email.
Like or follow any of the Facebook/Twitter/Instagram accounts indicated in the widget. Each will give you 1 entry to the promo. This means that you can have more than 15 entries! And you know the drill, the more entries you send, the more chances of winning!
Promo Period: August 26 – September 4, 2013. Deadline is 11:59pm of September 4.
Announcement of winners: September 5, 2013.
Here's a closer look at our prizes!
1 Winner of a 2-night Stay at Red Coconut Beach Hotel Boracay!
Expedia, the world's biggest travel website, is giving away a voucher for a 2-night stay at Red Coconut Beach Resort. Cradled at the heart of Boracay, it situated by the shore, within minutes of Boat Station 1, Boat Station 2, and Willy's Rock. You'll surely make fond memories of your vacation in paradise here! More info about this stunning resort here.
Note that the voucher is valid for use until October 31, 2013 only, and covers only the stay and NOT the airfare.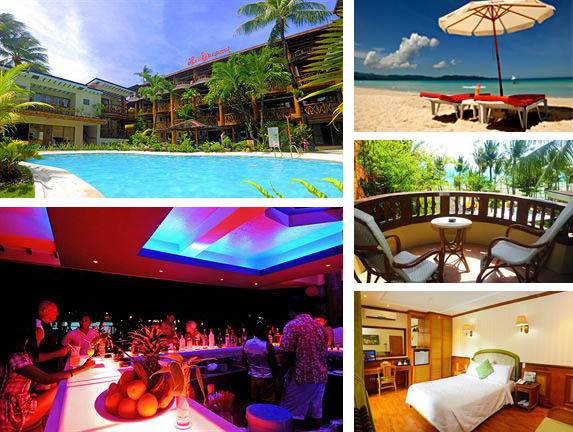 1 Winner of Boostcase (Black) for iPhone 5
Beyond The Box and Digital Walker bring you the Boostcase! If you own an iPhone 5, you know that its greatest weakness is its terrible battery life. That's exactly what Boostcase takes care of for it is not just your ordinary case. It comes with the new Hybrid Battery. "It is a slim profile protective case that also doubles as a battery. It's so well-designed, you'll forget it's a battery case." SRP is P3250. More info here.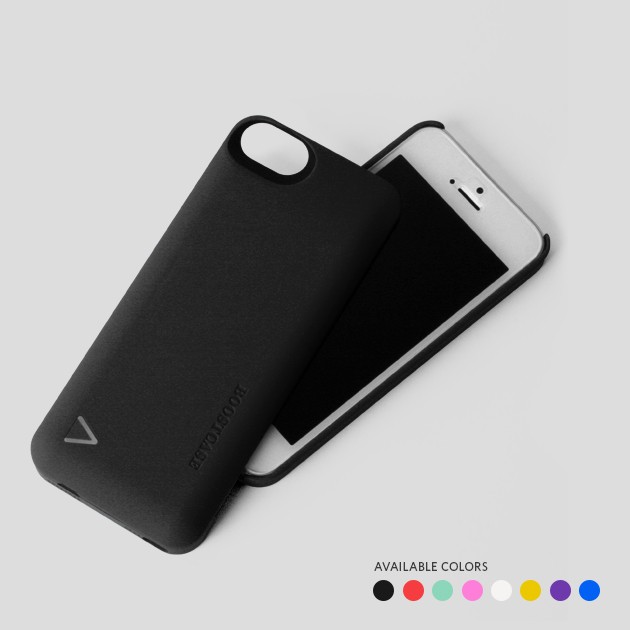 2 Winners of 1 Philippine Scratch Map Each
Want to track all the destinations in the Philippines you have stepped on? Scratch Map Philippines is for you! This large, high quality map features a gold top foil layer that you can scratch off to reveal a whole new country below! The map underneath has vibrant color and geographical detail. A unique and fun curiosity indeed! More about it here.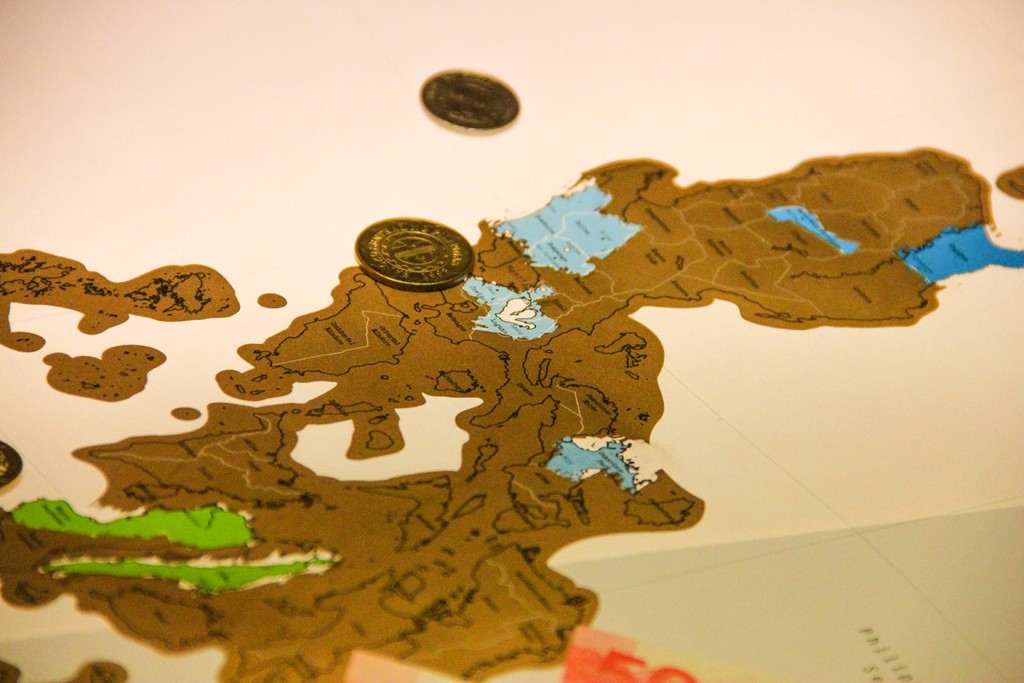 That's it! Join now. Spread the word!
---
Reminders