Camarines Sur, also known as CamSur, in Southern Luzon is a noteworthy destination because it combines adventure sports, beautiful and unspoiled beaches, turquoise waters, and stunning countryside views. It's the kind of destination that lets you go both fast and slow, with thrilling activities like wakeboarding, or away from the hustle and bustle of the city by sunbathing in some faraway beach.
The fastest and most convenient way to reach the region is by plane via Naga City. There are regular flights to and from Manila. Alternatively, visitors can take the bus to Naga. If you're interested in exploring CamSur, here are the places to see and things to do.
---
Try Some Water Sports
If you want to try exciting water sports, head on over to Camsur Water Park. This complex has equipment for water skiing, skating, and wakeboarding. Enjoy an adrenaline rush learning how to balance or execute a trick. You can also go swimming or grab a snack before doing everything all over again. Wakeboarding costs P180 per hour and P975 for the whole day. There's also a P500 refundable deposit for equipment rental.
---
Island-hopping in Caramoan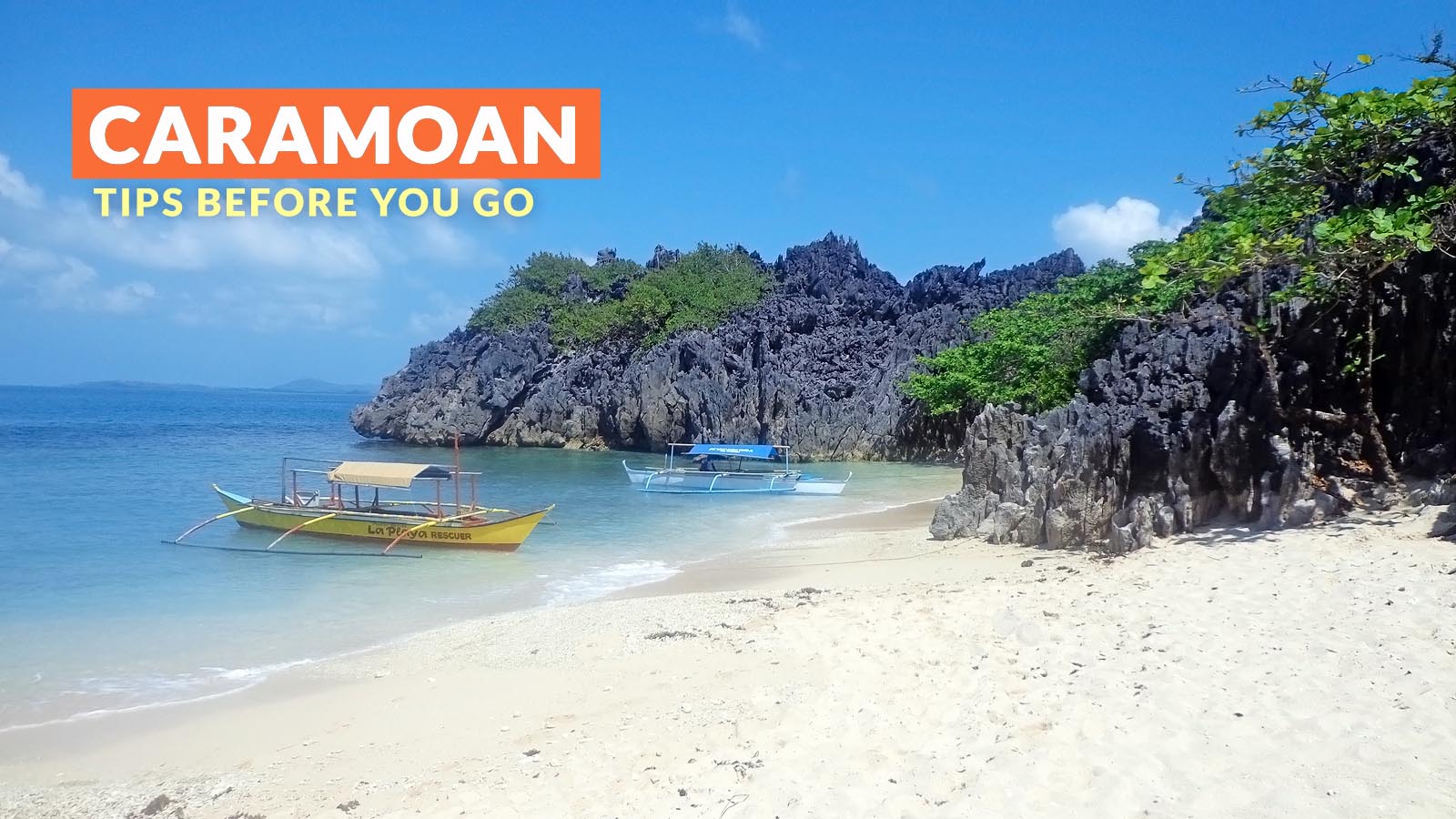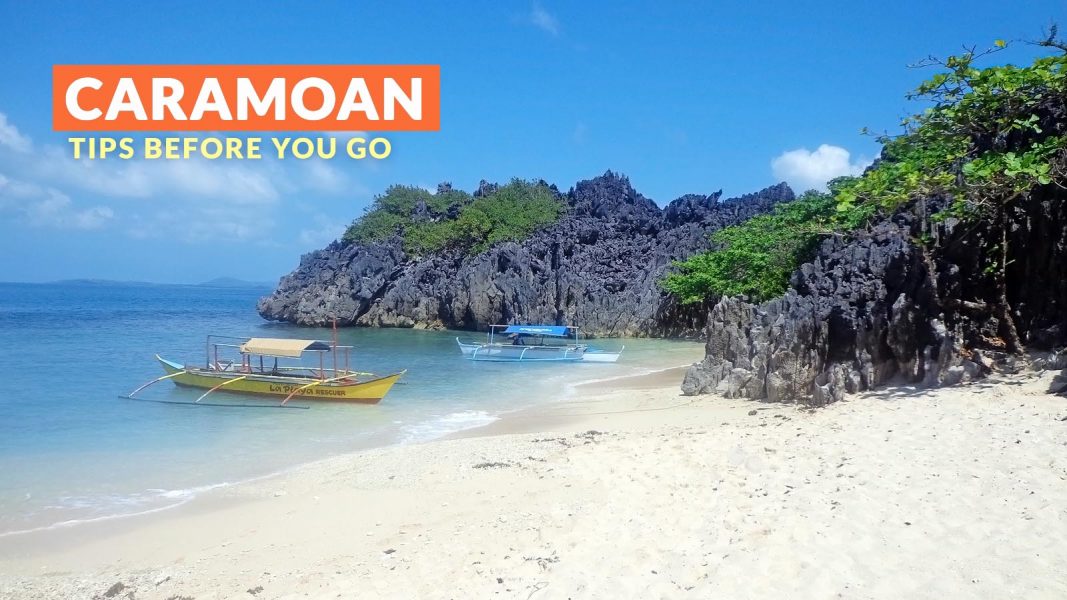 The Philippines has many islands within the confines of its provinces. This means that island-hopping is a popular activity for tourists wherever they go. A visit to Caramoan is a must while you're in CamSur. The group of islands in this part of the province used to be the set of the hit reality TV franchise "Survivor". Each island has its own charm and rugged beauty. You'll see white sand shores, azure waters, lagoons, beautiful rock formations, and a middle-of-nowhere ambiance. The island-hopping costs around P1500 to P3000, depending on the places you visit.
---
Cool Off at Itbog Twin Falls
This picturesque waterfall in Barangay Sta. Cruz, Buhi has a towering cascade that is a sight to behold. You'll need to hike to reach the waterfall, but it's worth it. You can chill and grab a bite here but always leave only footprints and not trash.
---
Drop By Sabang Beach
This idyllic destination in San Jose, Camarines Sur is the perfect chill spot. It has light brown to dark-sand shore and cerulean waters. Get a tan, laze on the beach and swim in its warm waters. On a clear day, you might see both Mount Isarog and Mayon. To get here, board a Sabang-bound bus from Naga City and tell the driver you'll alight once you reach the beach.
---
Explore Mt. Isarog National Park
Outdoorsy visitors will enjoy CamSur because of Mt. Isarog. The huge national park provides beautiful landscapes even if you don't conquer its peak. For adventurous travelers, the trek will take them to stunning waterfalls and jaw-dropping cliffs. If you're brave enough you can try rappelling or cliff-jumping. A tour can cost up to P3500 per person, but the price drops if you form a larger group than the minimum required. Packages often cover entrance fees, transportation, guides, equipment, and others.
---
Chase Waterfalls at Consocep Mountain Resort
If you have already visited the islands and beaches, go chase waterfalls in this beautiful mountain resort. Consocep has scenic trails that lead to Kawa-Kawa, Bulalacao, and Tumaguiti Waterfalls. The entire trek takes hours but the sweat and effort are worth it. There's an entrance fee of P200. Bring snacks and water for the trip to keep you energized.
---
De-Stress at Panicuason Hot Springs
After a tiring day full of activities, your tired body needs to de-stress and relax. One of the things to do is to take a dip in the hot spring of Panicuason. The hot water is just what your aching muscles need.
---
Have Fun at Panicuason Adventure Park
If you're looking for adrenaline-pumping activities, this adventure park should be in your itinerary. Panicuason has facilities and equipment for all sorts of exciting things to do such as wall climbing, Tarzan swing, Hammock in the Sky, ziplining and others. The fees for each activity varies. You can spend an entire day here.
---
Go Biking
The rugged terrain of Mt. Isarog is ideal for bikers who want a challenging but rewarding activity. Biking the trails around and in the national park will reward you with stunning views of the landscape and an up close look at the province's bucolic countryside. You might have to bike or hike up and down slopes or dirt roads. There are also events that showcase the biking trails of the national park.
---
Where to Stay in Camarines Sur
Naga City is an ideal base to explore the province's attractions. You'll have more choices that are within your budget, whether you are willing to splurge or save money. It is also a transportation center with jeeps and buses going to Manila and other barangays. The city also has an airport with regular flights to and from Manila. You can also find many places to shop and dine here. Alternatively, you can find accommodation in Caramoan as a base for your island -hopping escapade.
Here are some of the top hotels and resorts according to Agoda users (as of January 2019):
Top Naga Hotels
For more options, search here: Naga Hotels
---
Top Caramoan Hotels
For more options, search here: Caramoan Hotels
Reminders