2019 • 02 • 20
If you want to see a different kind of beach, a trip to Bagolatao should be on your itinerary. This unique destination has white pebbles lining its shore and turquoise waters fronting it. One of the best things about this place is that it is accessible from Naga City, making it an ideal stop for those who are traveling around Camarines.
How to Get There
Nearest Airport: Naga Airport (Camarines Sur)
By Air
The fastest way to get to the beach is to book a flight from Manila to Naga City; major airlines fly this route regularly. Purchase your tickets a couple of months in advance to get the lowest possible price.
Once in Naga, the best way to reach the beach is to rent a jeep. Negotiate the price with the driver before heading out.
By Land
If you were unable to get low fares, you have the option to take the bus from Manila to Naga. The price varies from P600 to P760 per way, depending on the bus company and the class of the seat.
Once in Naga, the best way to reach the beach is to rent a jeep. Negotiate the price with the driver before heading out.
---
Entrance Fee and Other Charges
Entrance Fee: As of writing, there's none.
Cottage Rental Rates: P500 – P700 (open cottage, day rental); P3000 – P3500 (beach house rental, good for up to 20 people)
---
Don't Miss
The idyllic atmosphere of the beach is different from more popular destinations around the country. Wade in the blue waters, have a picnic or light meal, take plenty of photos of the beautiful beachscape, or simply relax and unwind and let time pass.
There are places where you can snorkel, so bring your own gear.
---
Don't Forget
Bring cash with you before you leave the big city.
Bring Ziplocs and/or a dry bag to keep your things from getting wet, especially your phone and camera.
If you want to have a picnic on the beach, you can bring your own snacks and drinks. Always leave no trace behind.
Have a power bank or extra battery on hand because you'll never know when you'll need it.
Wear aqua shoes or sandals while walking on the beach.
---
If You Have More Time and Budget
After enjoying the beach and watching the sunset, you can visit other places such as Atulayan Island and Sabang Beach.
You can also explore the Caramoan Islands, surf in Bagasbas Beach, or travel further south to Sorsogon and/or Legazpi.
ALBAY SIDE TRIP: The Majestic Mayon Volcano
---
Where to Stay
If you are planning to explore Naga City after your Bagolatao trip, here are some of the top-rated accommodations in Naga according to Agoda users, in no particular order.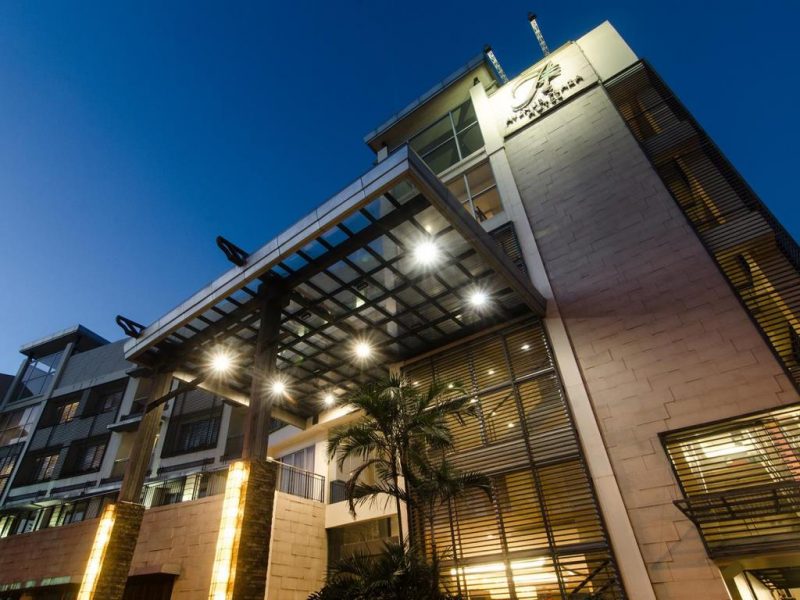 For more options, search here: Naga Hotels
Reminders