2015 • 01 • 25
A small island located behind Samal—hence the name—Talikud greets its visitors with clear, sparkling turquoise waters and pristine white shores, perfect for anyone looking for a relaxing and, not to mention, photogenic day at the beach. But if that isn't enough, the island is also famous among adventurous beach goers for its very rich and diverse marine world with protected coral and fish sanctuaries, truly making it as much a paradise below as it is above.
Material/Type: Sandy
Nearest Airport: Davao City (Francisco Bangoy International Airport)
How to get there: From Davao City take a taxi to Sta. Ana Wharf near Magsaysay Park. Take a boat (P60, 60-80 minutes, between 9AM-3PM) to Talikud Island. When you arrive at the island, you can walk to the nearest beach resort or hire a tricycle or habal-habal to take you further (around P100 depending on how good you haggle.) If you're not spending the night on the island make sure to check the schedule of returning boats (usually between 6AM-3PM) and plan your day wisely.
Where to stay: The island remains mostly undeveloped with limited electricity and water. You can book a cottage or pitch a tent at these resorts:
Isla Reta Beach Resort – Entrance Fee: P75 day tour/P150 overnight; Tent Rental: P400; Cottages: P150-P800; Contact 0928 214 1487.
Babu Santa Beach Resort – No Entrance Fee; Tent Fee: P75/person; Contact: 0919 239 8308
Dayang Beach Resort – Entrance Fee: P50; Tent Fee: P100; Cottages: P500-P1800; Contact 0999 459 1318
Where to eat: Most resorts have grilling facilities so pack your own food. Or you can also avail of their "paluto" services, usually priced per kilo.
Don't miss: Bring your snorkelling gear so you can take advantage of the clear-as-crystal waters and take a peek at the many wonders below.
If you have more time: Take introductory diving lessons so you can explore the many amazing dive sites around the island like Angel's Cove, Mansud Wall and the Coral Gardens/Linosutan.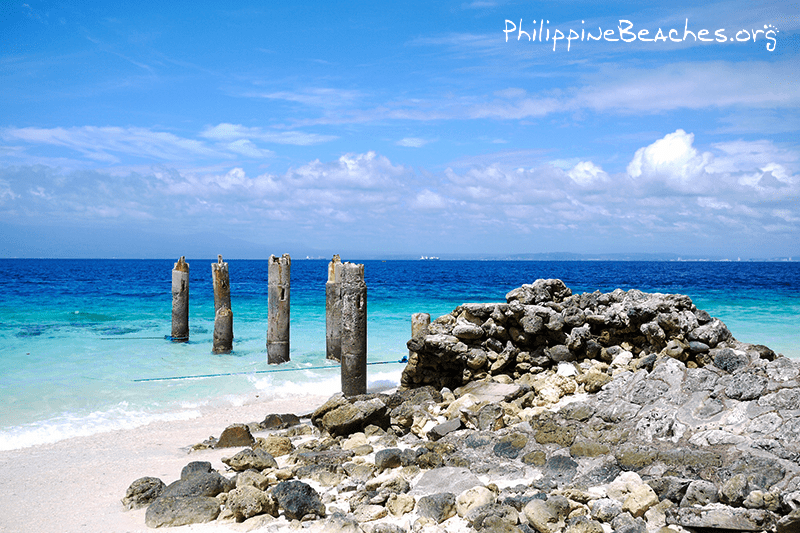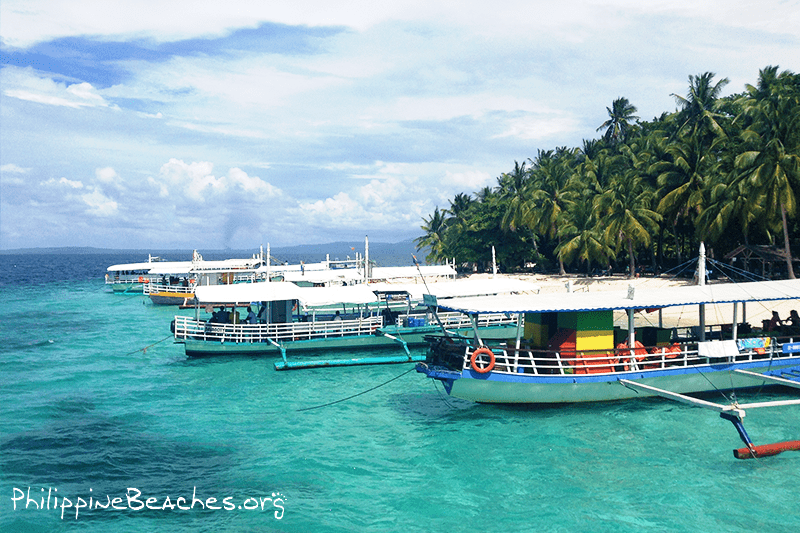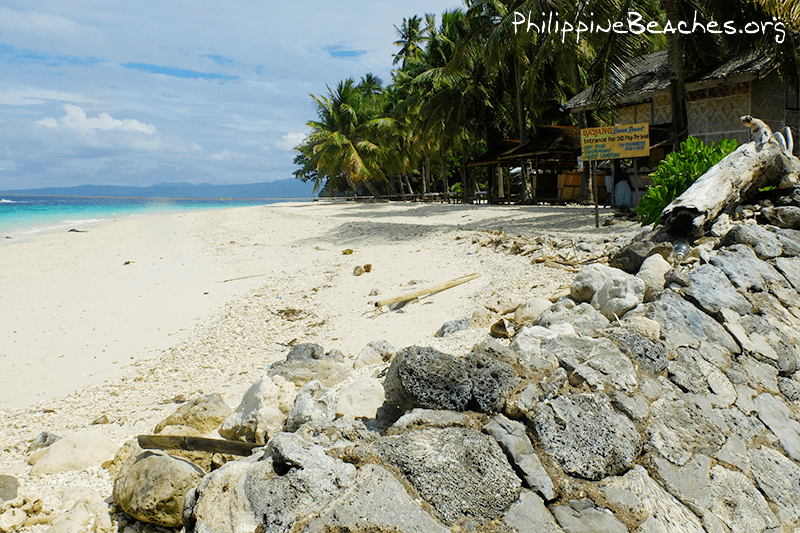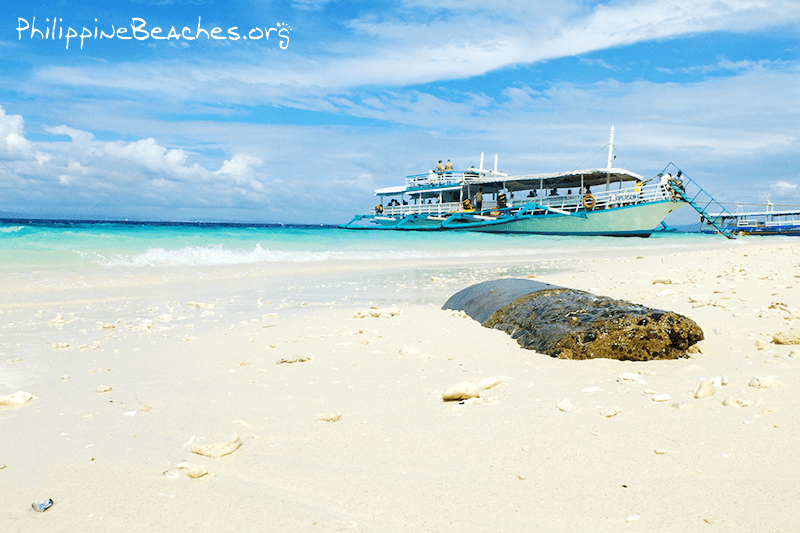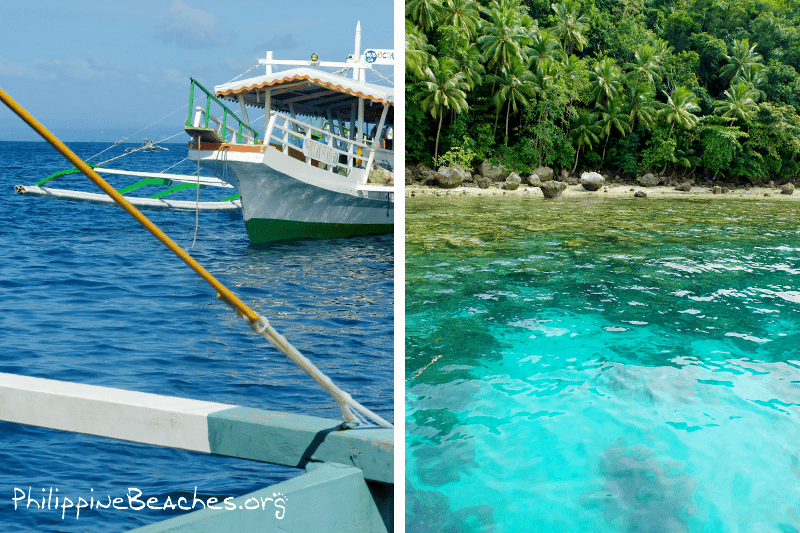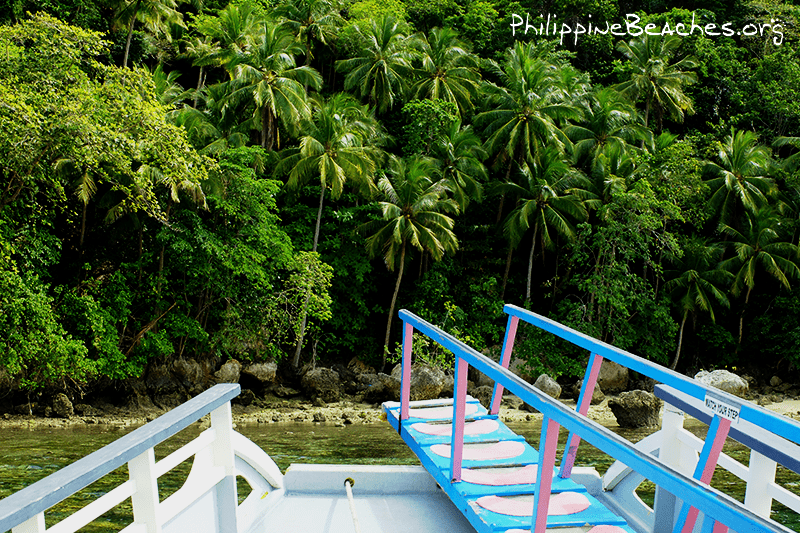 ---
Reminders