2019 • 02 • 21
The lakes, lagoons, beaches, and underwater ecosystem of Coron and El Nido catapulted them atop must-visit lists of both local and foreign tourists alike. However, there are still plenty of destinations in the province of Palawan that are worth discovering and exploring, one of which is Linapacan Island. It has unspoiled attractions and doesn't have the same developments as the two mentioned, which means that it has the makings of a perfect getaway.
How to Get There
Nearest Airport: Francisco B. Reyes Airport, also known as Busuanga Airport (Palawan)
By Air
The closest airport to Linapacan is in Coron; there are regular flights from Manila to Busuanga.
By Sea
There are overnight ferries from Manila to Coron; 2Go travels this route twice per week, Tuesdays and Fridays.
From Coron, there are boats that take visitors to Linapacan. The price may vary but it will approximately cost you P1,000 to get to Linapacan and then another P1,000 (per boat) to get to where you want to go locally. You also have the option to rent an entire boat from Coron to take you there, which can cost around P8,000 or more, depending on the size of the boat and group.
An alternative is to rent a boat from San Fernando, El Nido to get to some of the islands of Linapacan. Again, the price of the boat varies based on the size of the group and the chosen destinations.
---
Entrance Fee and Other Charges
Entrance Fee: It depends on where you choose to go and stay on the island. Some areas have no entrance fee.
Camping Fee: It depends on the resort. Some of them allow camping, some don't.
Cottage Rental Fee: Rates vary from one resort to another.
---
Don't Miss
If you're coming from El Nido, visit the beautiful islands of Magransing and Mausonoan.
From Coron, go snorkeling in the marine reserve near San Miguel.
Other places to include in your itinerary are the centuries-old Spanish fort and the islands of Ariara, Patoyo, Eli, and Cagbatan just to name a few.
---
Don't Forget
Bring cash as there are no ATMs in Linapacan's towns; bring enough to pay for the boat and incidentals such as food and drinks.
If you plan to spend the night in San Miguel, charge your gadgets and/or bring battery packs as electricity isn't 24 hours.
---
If You Have More Time and Budget
If you haven't explored Coron yet outside of the usual tours, spend an extra day or two exploring Culion, the Calauit Safari, and Black Island.
---
Where to Stay
Linapacan Island is a municipal island located in the province of Palawan. Here are some of the top resorts in Palawan according to Agoda users, in no particular order.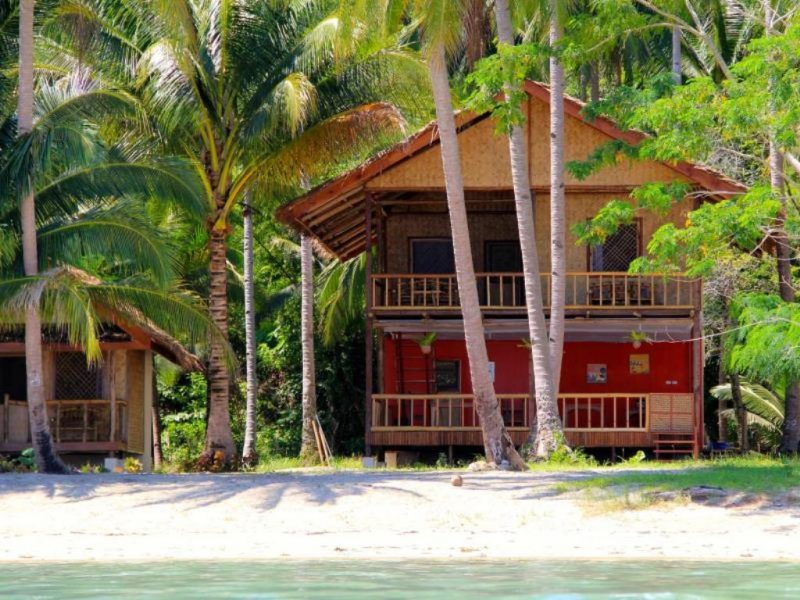 For more options, search here: Palawan Hotels
Reminders