2014 • 03 • 23
Hidden in a secluded cove three kilometers east of Mahatao Town Proper is Diura Village, a fishing community. A visit here means being awed by the surrounding landscape composed of the rolling hills of nearby Racuh a Payaman (Marlboro Country), the Tayid Lighthouse, and Diura Beach, which separates the village from the powerful but generous Pacific Ocean. Two of the most common catch are the dolphinfish and flying fish. In the local Ivatan language, dolphinfish (aka dorado, mahi-mahi) is called "arayu," and flying fish, "dibang."
Location: Sitio Diura, Brgy. Uvoy, Mahatao, Batanes
Nearest airport: Basco
Material/Type: Sand and pebble beach
How to get there: From Manila, fly to Basco, the capital of Batanes. Diura Beach is easily accessible by tricycle or motorcycle from Basco Airport.
Where to stay: A government-managed traditional house can be rented by those who wish to spend the night in the village. Another option is to stay in Basco, where most inns are located, and just visit the beach on a day tour. In Basco, one homestay option is Troy Lodge, P700 per room per night. You may reach them at +63 938 976 223.
Tour: Batan Island South Tour (P1500 by tricycle)
Don't miss: the Kapayvanuvanua ritual, if you find yourself here in March. Kapayvanuvanua is a ritual performed at the start of the fishing season, usually from March to May, when the Pacific is relatively tamed and more hospitable. Locals offer a pig in hopes of a bountiful catch and deliverance from sea accidents.
If you have more time: Explore the rest of Mahatao, which is also famous for the Tayid Lighthouse, Marlboro Country, and San Carlos Borromeo Church.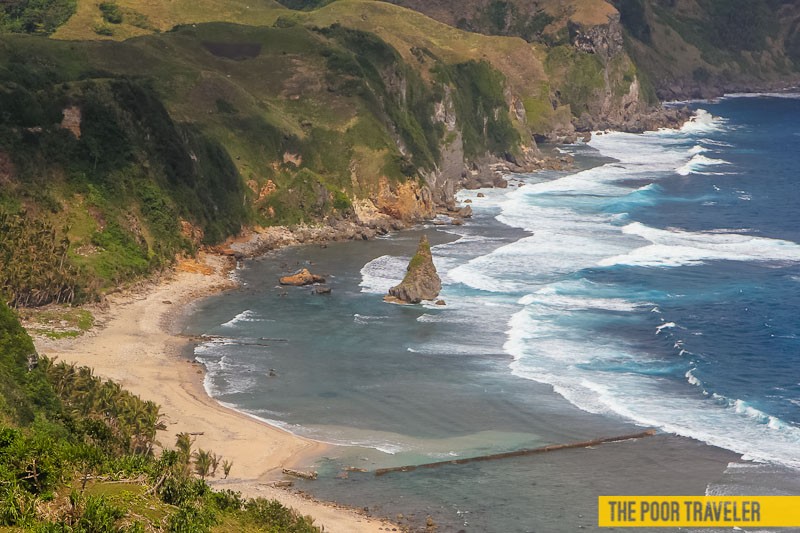 ---
Reminders