With its western border facing the West Philippine Sea, La Union effortlessly surfed its way through the country's tourism map and welcomes huge waves of visitors for its swells and culinary gems. But further inland, beyond the sandy shores, Elyu cradles several waterfalls roaring and meandering through its mountainous bosom. Among these cascades, Tangadan Falls is one you shouldn't miss!
Whether you are staying in San Fernando or San Juan, you can easily get to the falls by private car or by public transportation. This article will focus more on getting there by public transportation from Manila.
---
Where is Tangadan Falls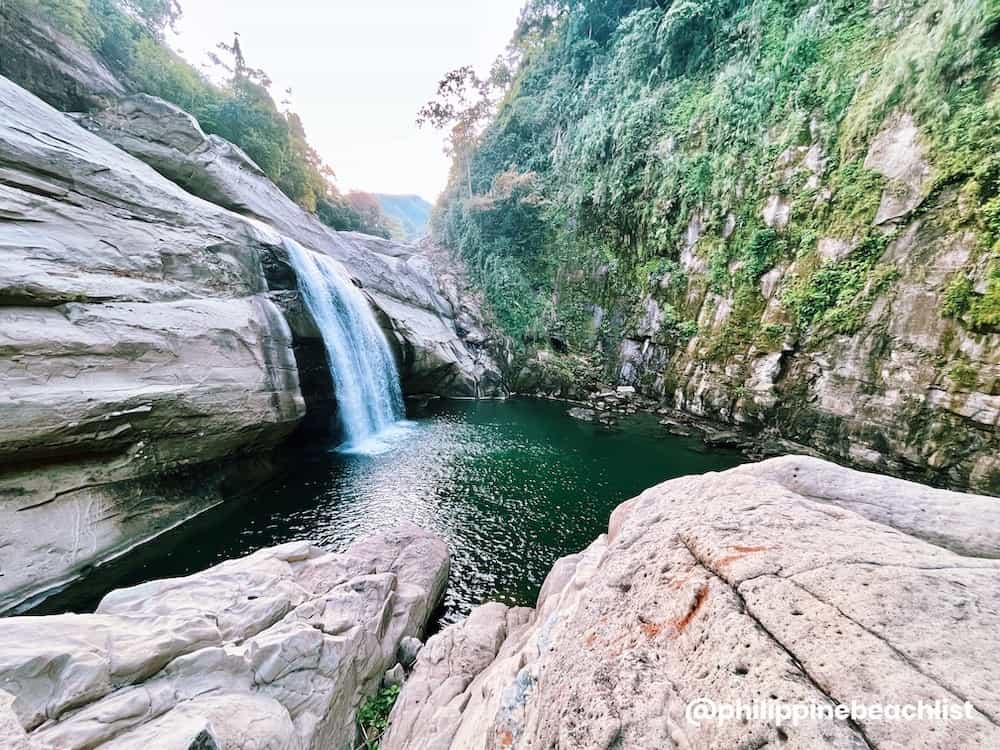 Surrounded by limestone cliffs and littered with giant boulders, Tangadan Falls is tucked away in a lush stretch in Barangay Amontoc in San Gabriel, La Union. Accentuating a portion of the Baroro River, this two-tiered waterfall features natural pools where tourists can swim.
Most travelers coming from Manila include Tangadan Falls in their La Union itinerary. To make the most of your visit here, it's best to allot half a day for this sidetrip.
---
How to Get to Tangadan Falls
1. From Manila, take a bus bound for La Union.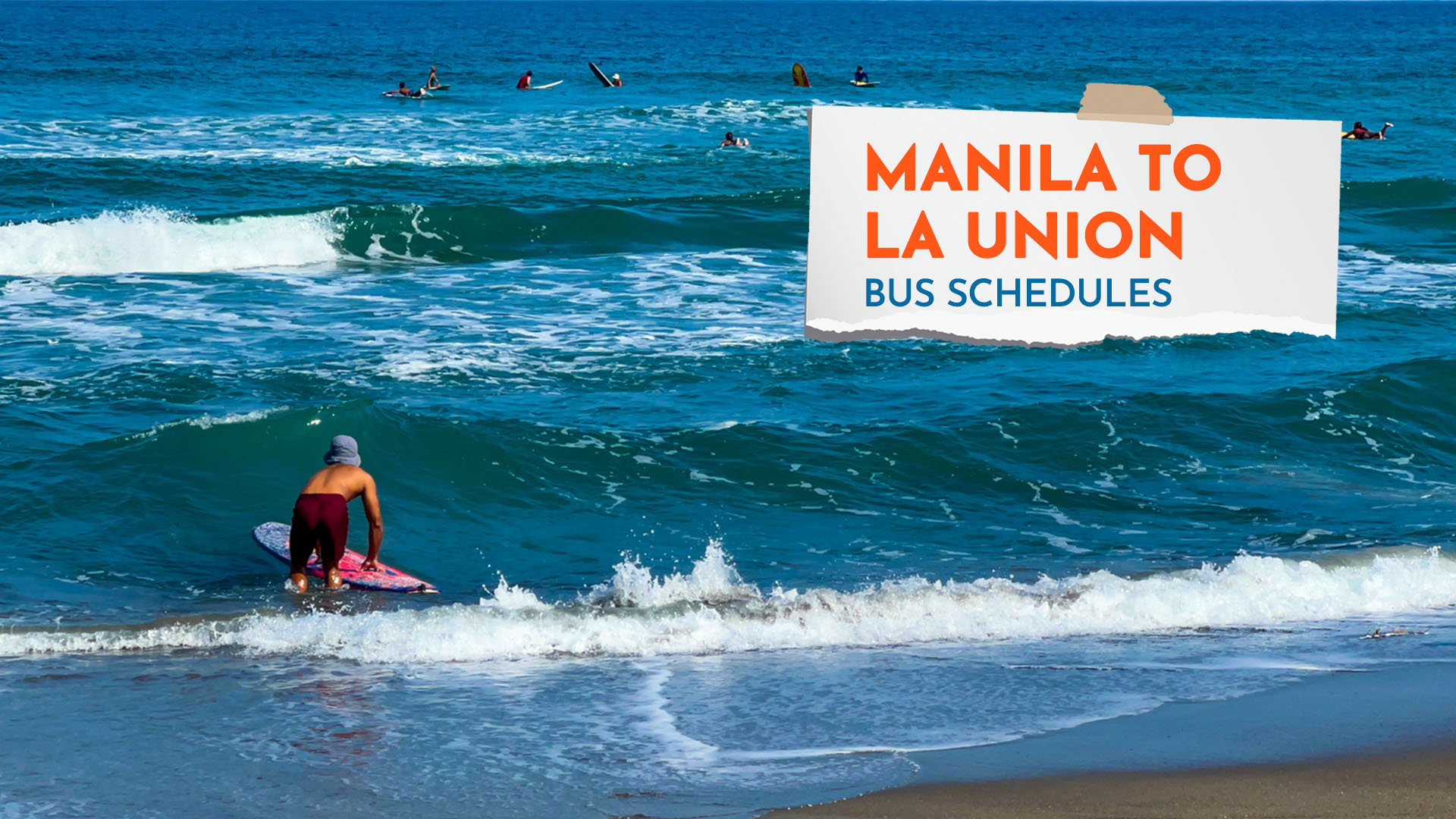 Many bus companies connect Manila to North Luzon provinces including La Union. Most of the buses heading to Elyu terminate at San Fernando, the province's capital city. If you are staying in San Juan, you can take a bus bound for Ilocos or Abra, then inform the driver that you will alight in San Juan. Most likely, you will be dropped off at the famed San Juan 7-Eleven.
Note: Not all buses do this, so it's still best to ask the bus management first before booking your ticket.
The terminals in Metro Manila for provincial buses serving La Union are located in Cubao, Pasay, and Sampaloc. For more details including the list of bus companies and schedules for Manila to La Union route, you can read our MANILA to LA UNION Bus Schedules & Operators article.
2. From San Juan or San Fernando, head to San Gabriel.
The journey to San Gabriel town proper takes about 30 minutes from San Juan and around 45 minutes from San Fernando. You can either take a jeepney or a tricycle.
For those planning to take a jeepney, you can catch your ride at Tanqui Transport Terminal in San Fernando or along People's Park across San Juan Municipal Hall. The jeepney fare is between P15 and P25.
For those opting for convenience, you can charter a tricycle to take you directly to San Gabriel Municipal Hall. The roundtrip fare starts at P500. The fare will depend on the number of pax, but you can try to negotiate the price. The driver will wait for you at the tour guide station just beside the municipal hall.
3. Register and pay the entrance fee.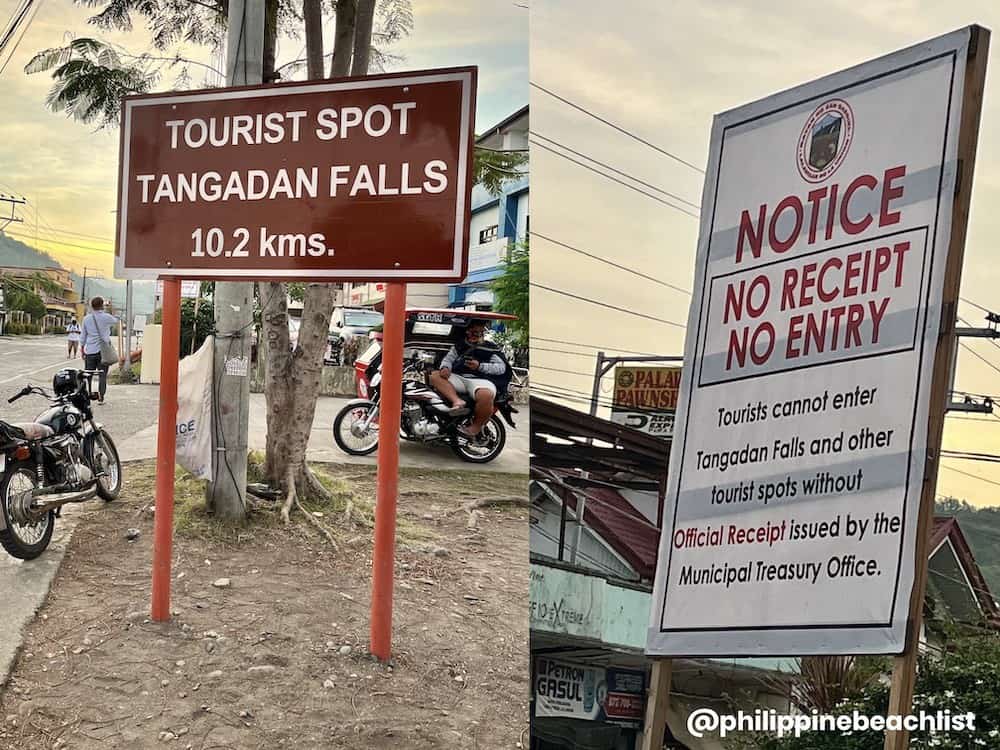 When you reach the town proper, head to San Gabriel Municipal Hall beside the Police Station. Look for the Treasury Office, then register and pay the entrance fee of P30/person for Tangadan Falls. Keep the receipt.
4. Get a tour guide.
You'll find the tour guide station at the jeepney terminal at the junction. It's located beside the Municipal Hall and Police Station, so you won't have difficulty finding it. Show the entrance fee receipt to the tour guide assigned to you.
Is it mandatory to hire a tour guide? YES. The "No Tour Guide, No Entry" policy is in motion. The tour guide fee is P700 per group (good for 1-7 pax). You need to pay an additional P100 for extra pax if your group has more than seven (7) members.
5. Take a habal-habal or jeepney to Tangadan Falls' trailhead.
The travel time from San Gabriel Municipal Hall to the trailhead is 20-30 minutes.
Habal-habal (Motorcycle Taxi). This option is perfect for solo travelers, small groups, and those who are pressed for time. The driver will hand you your helmet. Make sure that you wear it at all times! The roundtrip fare is P400 per person.
Jeepney. If you are not comfortable riding a motorcycle, you can opt for the jeepney. However, you may have to do some waiting if you are sharing the jeepney with other passengers. If you are not in a hurry, go for it. This is also recommended for budget travelers and big groups with kids and senior citizens. The jeepney fare is P120 – P150 per person, while jeepney rental is P1,800 (good for 15 pax).
6. Start your trek to the falls.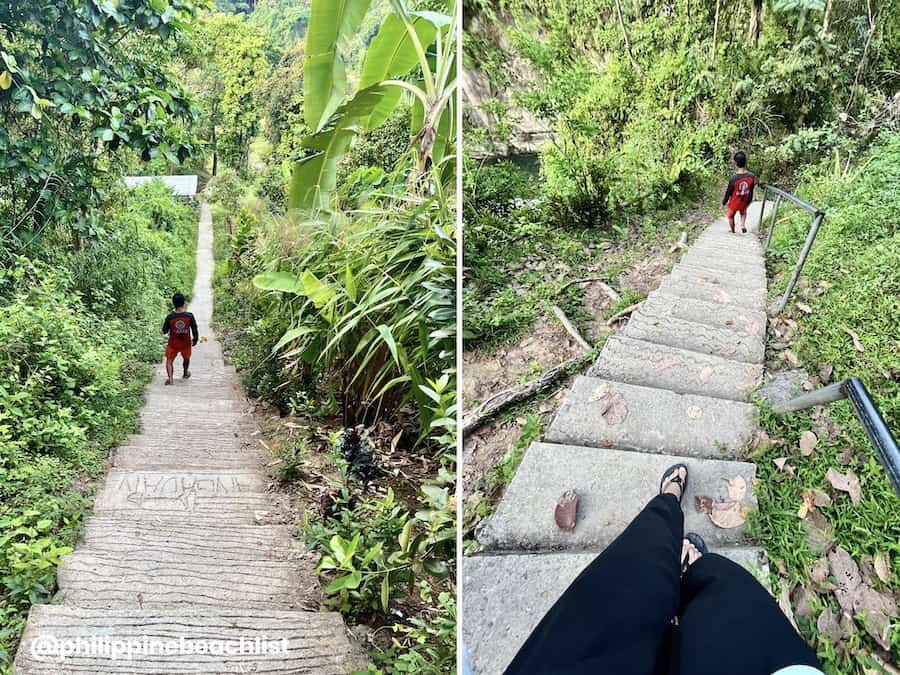 Your habal-habal or jeepney ride will drop you off at the trailhead. There is a designated pathway, which is mostly paved with concrete. The hike down the falls is relatively easier than the trek back to the trailhead/parking area. Always watch your step! The journey from the trailhead to the falls is 15-20 minutes, depending on your pace.
---
Tips and Reminders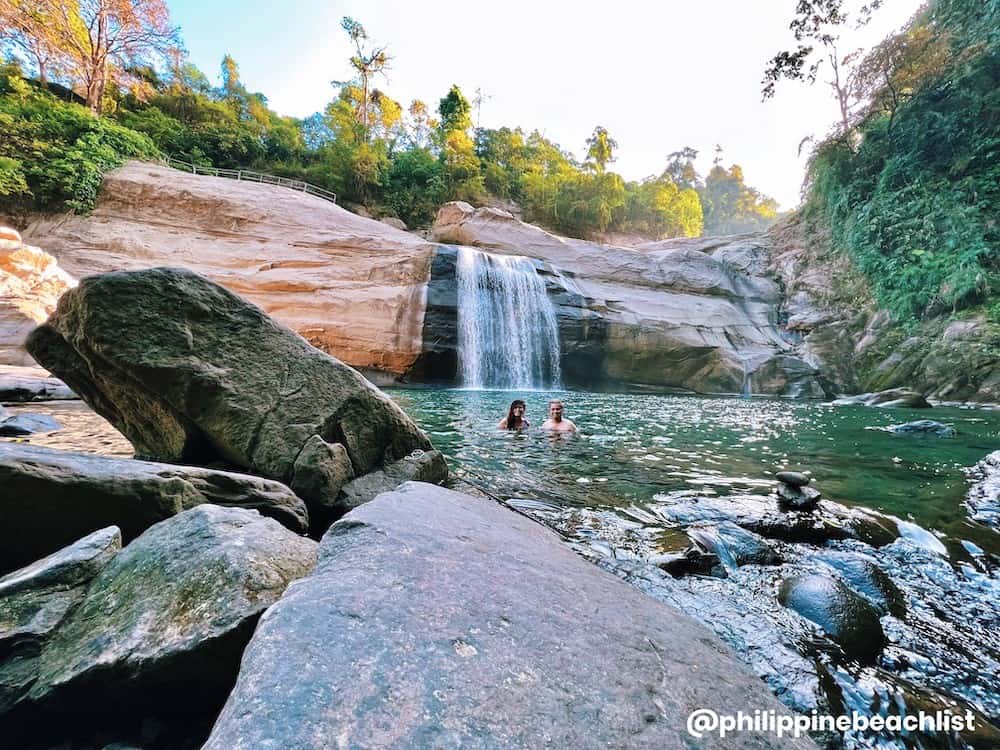 If you are driving your own car from Manila, just use Google Maps or Waze app. You will most probably be directed to take the NLEX-SCTEX-TPLEX route.
If you are bringing your car to Tangadan Falls, you can park it at the jeepney terminal and tour guide station beside the San Gabriel Municipal Hall. You can also ask your guide for other alternatives for parking near the trailhead area.
The road to the trailhead is narrow and winding. Some parts have sharp curves and are steep. If you are planning to drive to the trailhead, but you are not familiar with the road, it's best to leave your car and park it somewhere safe.
The best time to go there is during weekdays and early in the morning to avoid crowds. But if you can't go on a weekday, try to be there early in the morning on weekends.
The trek to the falls and back entails a long flight of concrete uneven steps. This experience may not be suitable for seniors and those with mobility problems.
Here's the address of San Gabriel Municipal Hall: Municipal Hall, Guerrero Avenue, Poblacion, San Gabriel, La Union
---
Where to Stay in La Union
If you are still looking for a place to stay in La Union, consider these top-rated accommodations.
If you want more suggestions with more details about each hotel, you can also check our Top 10 Hotels in La Union article.
---
Reminders