2018 • 08 • 13
Aurora's most famous destination is Baler. The town is popular for its waves, making it a choice destination for a surfing weekend getaway. However, there is another noteworthy beach in the same province, which is Dipaculao or Dinadiawan Beach. It is located in the town of Dipaculao and has white sand mixed with pebbles, aquamarine waters, a beautiful beachscape, and a captivating sunset.
How to Get There
Nearest Airport: Clark International Airport (Pampanga); Ninoy Aquino International Airport, also known as Manila International Airport (Manila)
By Land
Getting to the beach can be tedious if you are taking public transportation; however, it is still possible. The easiest route is taking the bus bound for Baler; fares vary from P450 to P700, depending on the class of the seat.
Once in Baler, go to the D-Liner station in the public market and board the bus traveling to Casiguran. Tell the conductor or driver you'd like to alight at Dipaculao or Dinadiawan Beach.


Most visitors prefer taking their own cars or renting one if you take this option drive to Cabanatuan City and exit at La Paz. From Cabanatuan, follow the road leading to Baler; instead of going to the town keep going on the Baler-Casiguran Road, and you'll eventually get to the beach.
---
Entrance Fee and Other Charges
Entrance Fee: It depends on where you are entering from; some resorts charge P50 for day trips
Camping Fee: As of writing, P100.
Cottage Rental Fee: P500 (day) – P2000 (overnight)
---
Don't Miss
Dipaculao or Dinadiawan Beach is an idyllic and peaceful destination that offers the peaceful vibe of many bucolic towns in the country. Laze on the beach, get a tan, eat a snack, drink a cold bottle of beer or soft drink, read a book, and wade in the waters.
The laid back atmosphere of the beach will make you forget the stress of the city. Go camping and watch the captivating sunset to cap off a relaxing day.
---
Don't Forget
If you plan to spend a night or two on or near the beach, make reservations before going, especially during weekends.
Bring your own tent and gear if you plan to rough it out.
Bring enough cash as you might not be able to withdraw once in Dipaculao.
Bring your own food and drinks; some resorts nearby allow you to grill and cook your own meals. Leave nothing but footprints.
Bring your own powerbank and/or extra batteries to keep your cameras and phones charged.
---
If You Have More Time and Budget
If you have more time, improve your surfing skills in Baler and visit nearby attractions such as Ditumabo Falls, the old balete tree, Dicasalarin Cove, Diguisit Falls, Diguisit Beach and others.
BALER SIDE TRIP: Baler Budget Travel Guide
---
Where to Stay
The number of accommodations in the town of Dipaculao is steadily on the rise, but if you are planning to extend your trip to Baler, here are some of the top accommodations according to Agoda users, in no particular order.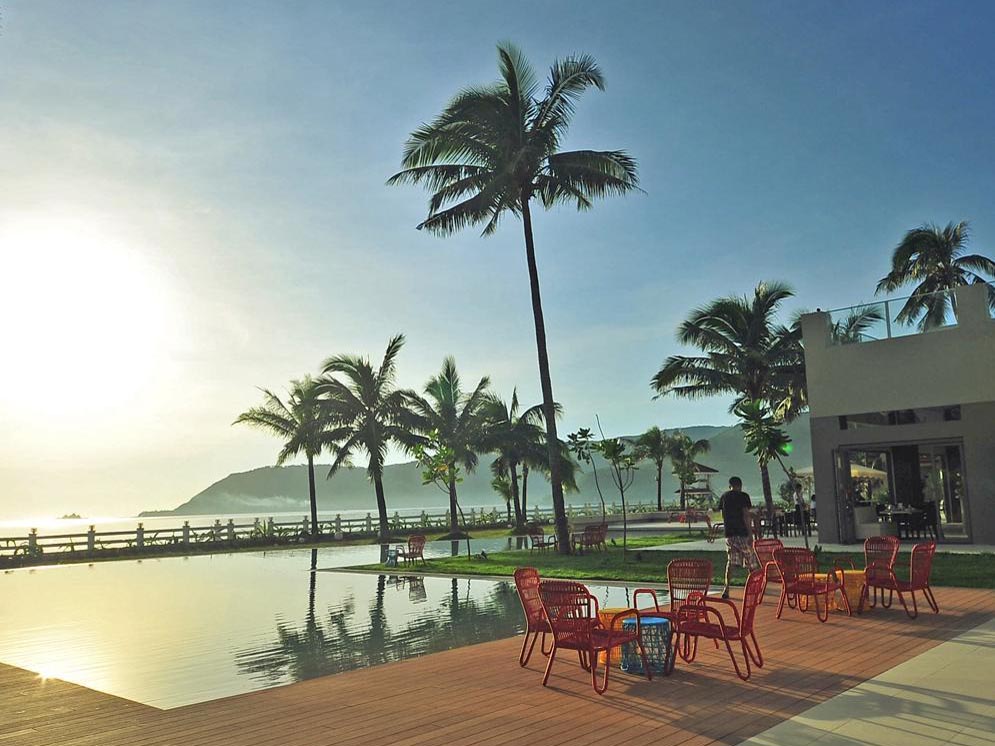 For more options, search here: Baler Hotels
Reminders