2014 • 02 • 08
Crumpler sent us a gift for Christmas. When we opened it, to be honest, we did not know what to do with it.
It was a Low Level Aviator toiletry pouch, something that I knew would have been very useful in my travels. Back when I was a newbie in the travel scene, one thing I didn't have was a place to keep all my toiletries. I used to just put everything in one pocket of my backpack. Everything — shampoo bottle, safety razor, toothbrush, toothpaste, deodorant. Everything. In one place. Imagine how messy it is when I try to look for something. But just a few weeks into my trip, I decided to solve the problem by getting one of those pouches with pockets (for organization) and hooks (for easy hanging inside the bathroom). It was one of those little things that make life much more comfortable for me.
So I already have a toiletry pouch. And now I have a new one.
At first glance, the Crumpler pouch (mine came in Bluestone design) looks simple but youthful. Basically, it is a small black bag with a wide mouth zipped main compartment and lime accents. The design has all my favorite colors. (They even match my room and backpack. Yay for that!)  It is made from 300D Field Twill that is water-resistant, definitely a plus for travelers. Note, however, that it is water resistant, not waterproof.
The problem is (which isn't really a problem), my old one works perfectly well, I'm not quite ready to replace it. I put the new pouch aside, waiting for the time that I would need it.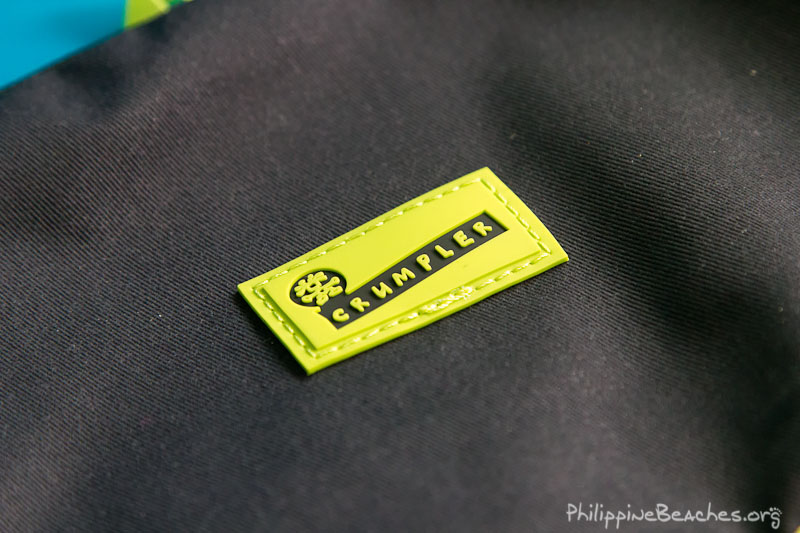 The time came sooner. While preparing for my next trip to the beach, I realized that my old habit of dumping everything into the big pocket of my backpack lives on. This time, with my gadget accessories. The camera charger, phone charger, earphones, power bank, cables — they're all mingling together, having a party in just one place. And I wonder why all the cords and cables get so entangled!
I know that the pouch is meant to be for toiletries, but I think I found a better use for it. It has two internal mesh pockets that are perfect for cables and earphones. They stay put right there and can be easily fished when needed. A big zip pocket is great for the little items that can easily slip out or go missing without us noticing — memory cards and extra batteries. The bulkier items that are frequently needed (power bank) fit the elastic loops in the main compartment. All these are wrapped in straw print water-resistant Nylon Taslon lining. The design is compact, I couldn't believe it accommodated all the accessories.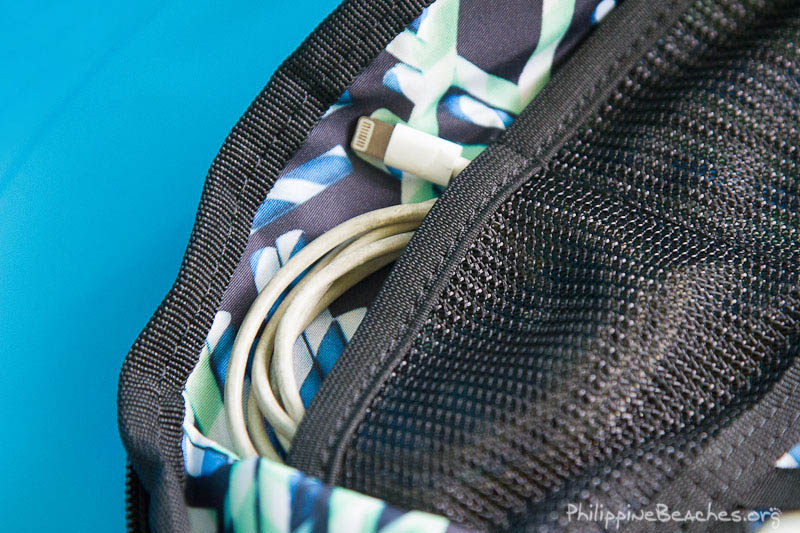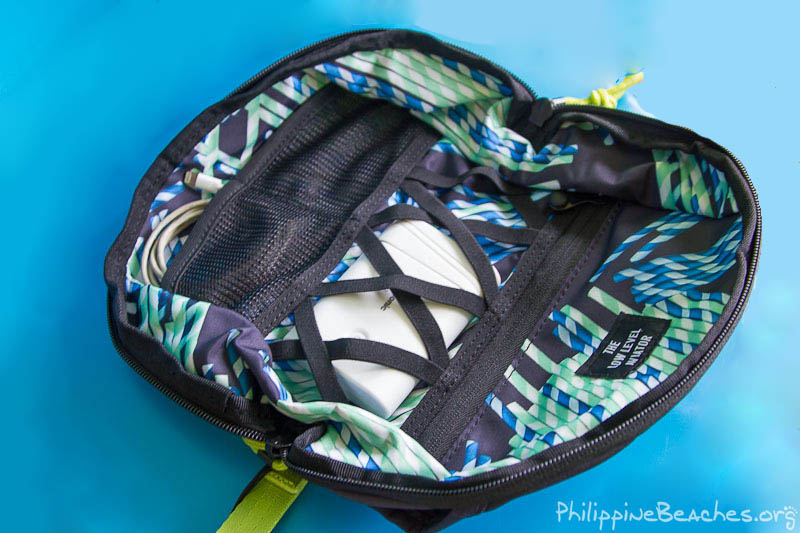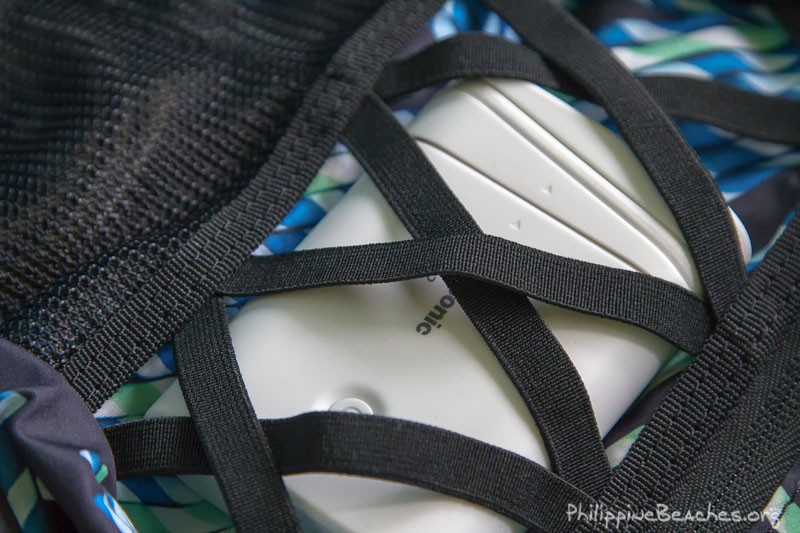 I don't have a big camera bag; mine can only handle the camera itself, nothing else. In a way, I want to keep it that way. I only carry one cam body with one lens, and I leave most of the accessories in my backpack, which I leave at the hotel or hostel when I'm out exploring. The setup may not be ideal for other travelers, but it works for me.
Like them on Facebook: facebook.com/CrumplerPhilippines
Follow them on Twitter: twitter.com/CrumplerPH
---
Reminders