2018 • 09 • 08
More detailed travel guide here: Fortune Island Travel Guide
Aside from the mainland beaches attractions, Batangas has a number of small islands offering a rugged yet exciting trip for those who like to explore their options further. Fortune Island has intrigued a lot of people, consequently drawing curious travelers to the island. This once impressive exclusive luxury resort sits on an island in Nasugbu, Batangas. Built atop the island's limestone cliff, the sight of the Grecian acropolis ruins commands attention and serves as a reminder of its past grandeur.
How to Get There:
Nearest Airport: Ninoy Aquino International Airport, also known as Manila International Airport (Manila)
By Land
Coming from Manila, take the bus going to Nasugbu, Batangas (P150-180). DLTB (Taft Avenue) and San Agustin Bus Line (Cubao) have direct routes to Nasugbu.
From Nasugbu town proper, there's a tricycle terminal near Jolibee. Ride the tricycle going to Fortune Island Resort (P10-15/person).
Register and pay entrance fee at Fortune Island Resort (P300/person for a day trip; P400/person for overnight).
Rent a boat going to Fortune Island (P3000-4500/boat for day trip; P4500-6000/boat for overnight).
Total travel time is three to five hours depending on the traffic situation.
It's highly suggested to go there using a private vehicle. Leave very early in the morning.
---
Entrance Fee and Other Charges
Entrance Fee: P300 – P400
Camping Fee: Included in the entrance fee.
Cottage Rental Fee: No cottage on the island, but you can pitch your tent.
---
Don't Miss
Make the most of your visit by taking advantage of the Grecian-inspired ruins as a backdrop for selfies, group photos, and profile picture-worthy snaps.
Trek to the lighthouse
Cliff diving!
---
Don't Forget
Since there's no source of fresh water on the island, it is highly suggested that visitors bring ample amount of water. Bring enough food for your stay, whether it's for a day trip or for overnight.
Also, there are no decent bathrooms and cottages, so bring your own tent, umbrella, or anything that will serve as your shelter. Most of the mainland resorts offer the use of a shower and toilet for a minimal fee.
There are no lifeguards around the island, only caretakers, so please take the necessary precautions, especially if you are planning on cliff diving.
Make sure to charge all your gadgets or better bring power banks and extra batteries if you are staying overnight as there's no source of electricity on the island.
Keep the place clean. Practice proper garbage disposal. Leave nothing but footprints.
---
If You Have More Time and Budget
For those who like scuba diving, there are few diving spots nearby like the Wreck, the Blue Holes, and Fortune NW.
You may also camp overnight on the island and appreciate the night sky's stellar showcase, given that the weather is good.
---
Where to Stay
There are a number of resorts in Barangay Wawa, especially in the area of the jumping-off point to Fortune Island. One of them is Fortune Island Resort, which officially manages the trip to the island. If you want to consider other options, here are some of the top resorts in other parts of Nasugbu.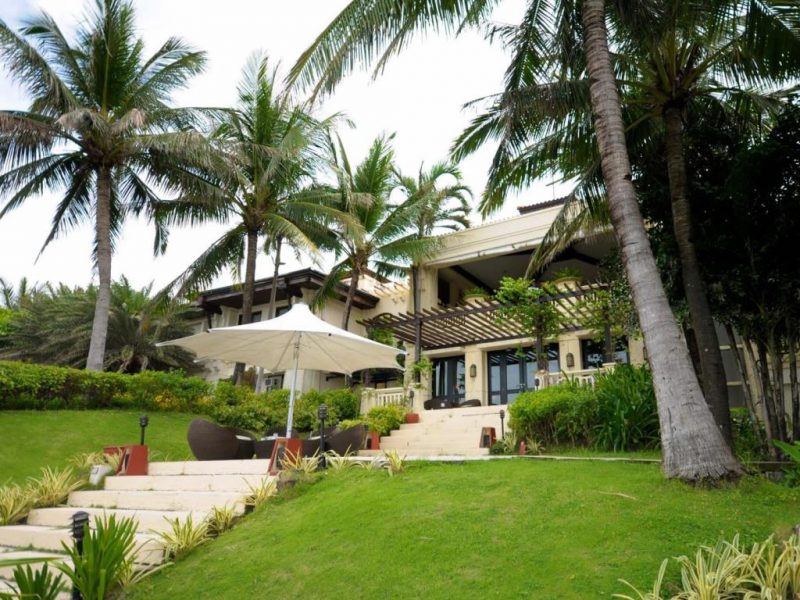 For more options, search here: Nasugbu Resorts
Reminders