2019 • 02 • 20
Coral Garden Beach is the smallest among the beaches located inside the exclusive Tali Beach Subdivision. Like the other beaches inside this private property, it offers a more relaxed and peaceful beach experience. In spite of the fact that it's in the perimeter of an exclusive subdivision, non-residents may still enter given that they have reservation in one of the accommodations offered by registered members or residents. Guests should abide by the regulations and guidelines set by the management.
How to Get There
Nearest Airport: Ninoy Aquino International Airport, also known as Manila International Airport (Manila)
By Land
Take SLEX and exit Sta Rosa.
Take the Sta Rosa – Tagaytay Road until you reach Tagaytay.
Take the road going to Nasugbu, Batangas. Continue until you reach Palico junction.
At Palico junction, take a right turn and continue driving along the highway until you reach the T-intersection where you see Shell gasoline station.
Take a right (going to Nasugbu town proper) turn until you reach the main road.
Continue driving going to Wawa. When you reach the end of Wawa road, take a right turn to Tali Beach Subdivision.
You will reach a fork where you will see the entrance gate of Tali Beach Subdivision.
Travel time from Manila to Coral Garden Beach is around two to three hours.
Note: It is highly recommended to go to Coral Garden Beach by using a private vehicle.
---
Entrance Fee and Other Charges
Entrance Fee: It depends on where you choose to go and stay inside the village.
Camping Fee: It depends on the resort. Some of them allow camping, some don't.
Cottage Rental Fee: Rates vary from one resort to another.
---
Don't Miss
Explore other beaches such as Tali Beach (Main Beach), Palm Beach, Sunset Beach, Barrier Beach, and Marina Beach.
Head over to Sunset Beach where the cliff diving site is located.
Go offshore and snorkel or dive in deeper waters.
If you are into water sports, you can ask around for boat rentals, kayak or paddleboard rentals, etc.
---
Don't Forget
Book and reserve your accommodation in advance. They usually don't allow walk-in guests.
Keep the place clean. Practice proper garbage disposal.
---
If You Have More Time and Budget
You can do Tagaytay side trip before heading back to Manila.
If you are into hiking, you can scale Mt. Batulao or Mt. Talamitam, which are also located in Nasugbu.
---
Where to Stay
Nasugbu offers accommodations ranging from budget-friendly to luxury. Here are some of the recommended resorts that you can find in Nasugbu, Batangas according to Agoda users, in no particular order.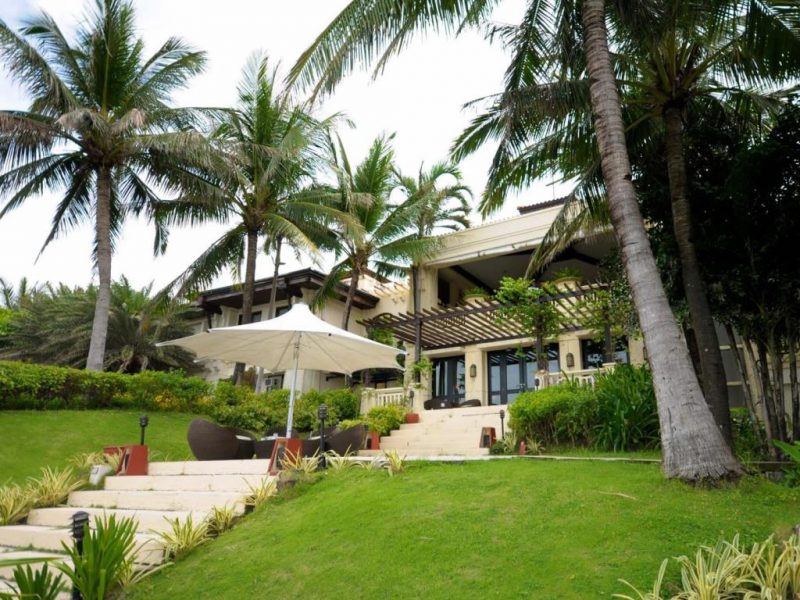 Reminders